My Reflection on Newspaper
While my time in the Newspaper staff was short, I'm really glad that I got to experience it. It taught me so much about myself and allowed me to see the power and strength of the Mill Creek Community.
For my very first story, following a positive Covid test in the football team, I remember that nobody in the entire team would grant me an interview, which was, to say the least, discouraging for a beginner journalist. In fact, securing an interview with just one member of the football team required the intervention of our advisor, Mrs. Neff. But when that story finally came together and I saw my name on the Byline I thought "Wow, this is what it means to be a journalist."
Before that moment, I had never even spoken to someone on the football team, I never cared much for sports. Soon after, I got to interview two amazing girls who had been chosen for their respective Super Six. It was really interesting to hear about their favorite things and inspirations and just getting to know them not as athletes, but as people.
What surprised me the most was how down-to-earth everyone I interviewed was. They were just like any other person. They had goals and feelings and motivations and needs and wants. All I could think about was how I had not allowed myself to take in all the extraordinary people that make Mill Creek great.
The only thing that I regret was not taking Newspaper earlier.
About the Contributor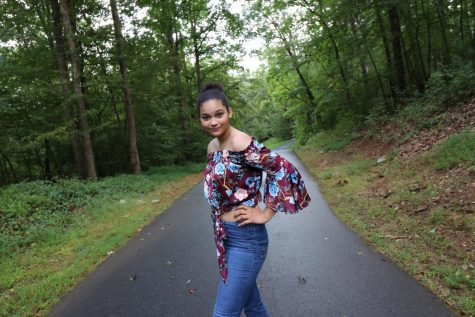 Diana Tapia, Staff Writer
Hi, I am a senior and this is my first year on staff. I like to cover important events at our school, dabble in sports, and show off the awesome students...