Senior Spotlight: YungEun Le
There is no doubt that Mill Creek is home to some of the most talented students. One such person is YungEun Le, 12.
She has loved science since elementary school, but she became seriously invested in it during her high school career. This year she is the chapter president of HOSA, the Health Occupations Students of America.
"I really liked the idea of being involved in medicine since I was a freshman and HOSA seemed to be the perfect club (I was in a different high school then). There, I was connected with like-minded students that were passionate about the same subjects as I was. I also enjoyed the talks given by medical professionals at these club meetings," said Le.
While YungEun is a smart and dedicated student, she has also found time for her many hobbies that she credits to her success. These hobbies include playing RPGs and watching K-Dramas.
"I would like to thank my parents and God, foremost, for guiding me to where I am today. Second, I would thank my beloved friends that motivated me to become a better student and person," said Le.
YungEun will be attending the Georgia Institute of Technology to study BioChemistry and pursue a career in medicine in the future.
About the Contributor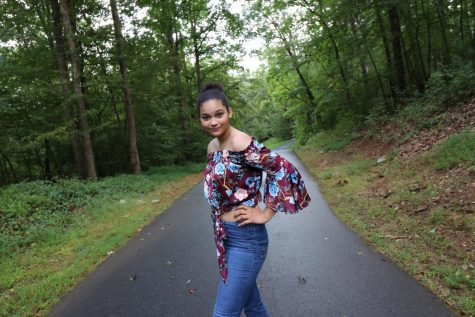 Diana Tapia, Staff Writer
Hi, I am a senior and this is my first year on staff. I like to cover important events at our school, dabble in sports, and show off the awesome students...