A Night To Remember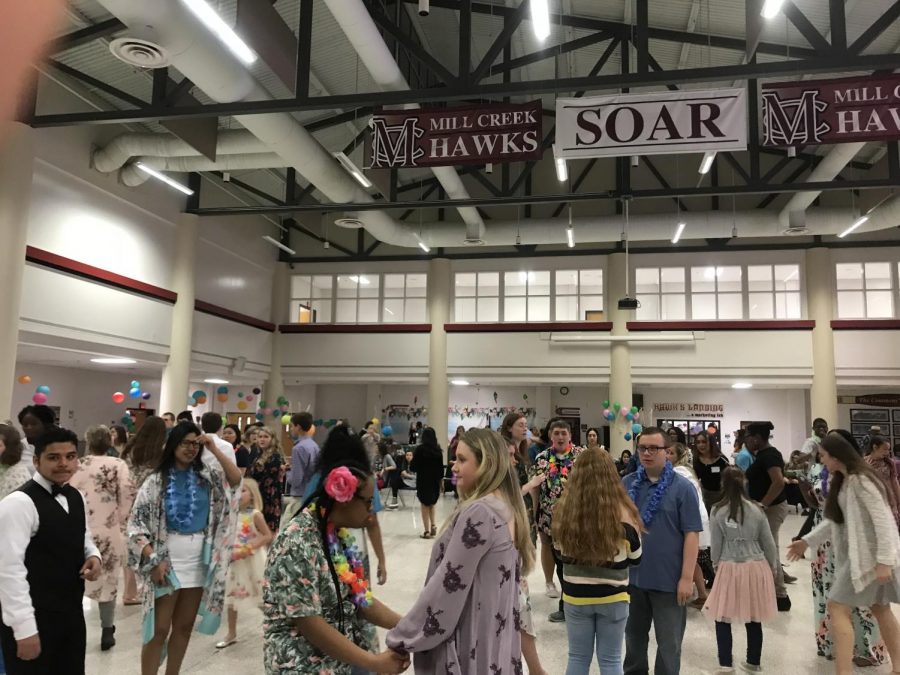 A Night To Remember
At Mill Creek, we have an event called A Night To Remember, and it's a prom for special needs students. Other non special needs students are allowed to attend as well.
A Best Buddies member, Yasmeen Ahmed, 12, explains what differentiates this dance for others.
Ahmed said, "This dance is specifically made for special ed students, which I think makes it so special for them. Of course, they are able to come to our dances, but the way they are set up, they are not suitable for those students. They can attend this dance with no worries of being excluded."
There will be many fun activities for the students to do there.
Ahmed said, "We have a karaoke room and sensory room for students that may need it. We also have a place for the parents to relax. They also have a "red carpet," where they can get pictures taken with paparazzi, providing some students with the ability to get their hair and makeup done."
The dance will be at Mill Creek from 6-9 p.m. on March 7.