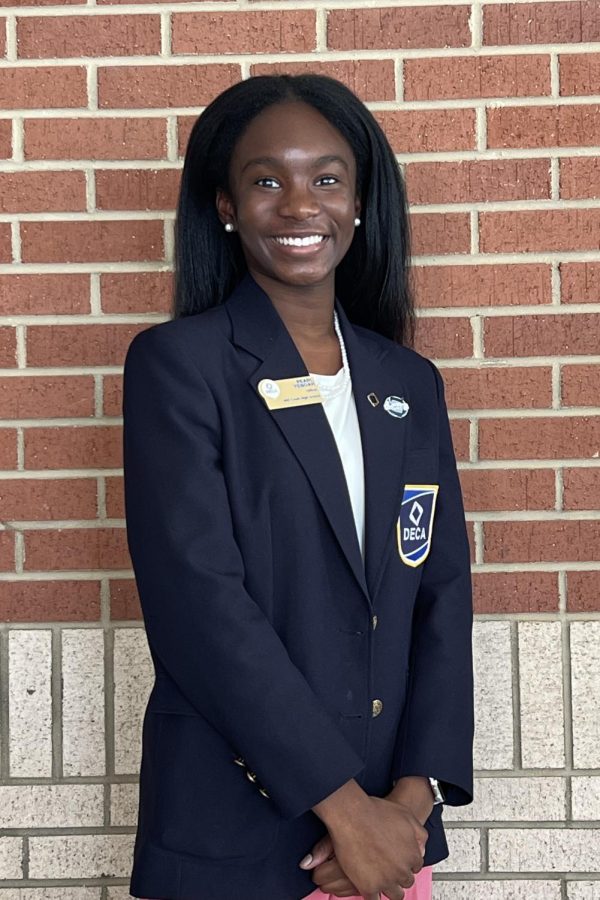 Leaders of Mill Creek: Pearl Yeboah
February 28, 2023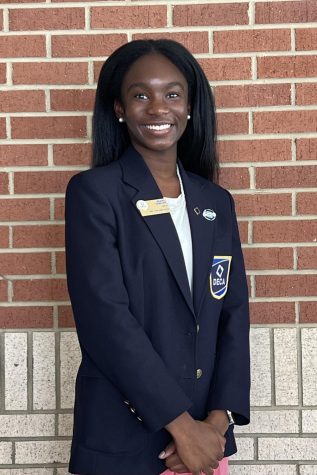 Pearl Yeboah, 10, is a member of numerous leadership clubs including DECA and TALON.
Distributive Education Clubs of America or DECA is an extracurricular activity that is available to any student with who is interested. When asked about what DECA is and who should join, Yeboah said, "DECA is a club that focuses on developing emerging leaders and entrepreneurs in areas of finance, hospitality, and other sectors of business. Any student interested in any aspect of business or is curious about the club is welcome."
Yeboah being a part of several leadership opportunities already has many achievements, despite being a sophomore.
In response to what her greatest achievement is, Yeboah answered, "Being selected to be a member of the Gwinnett Student Leadership Team was huge for me. Only around three students get selected each year, and I'm proud to represent Mill Creek and the class of 2025. Through GSLT, I get to demonstrate my ability to lead others."
Yeboah has had many experiences that have led to her many accomplishments.
If she could give any piece of advice to any other student, Yeboah says, "My biggest piece of advice is to always go for it. You never know unless you try and step out your comfort zone. I didn't think that DECA was for me at first, but after attending the first chapter meeting, I became intrigued by what the club had to offer."
Yeboah is currently the Vice President of Events in DECA and already has a path planned out for her future.
She wants to attend the University of Pennsylvania and major in the STEM field; likely in the categories business, finance, and analytics.