Mill Creek's Got Talent
September 22, 2022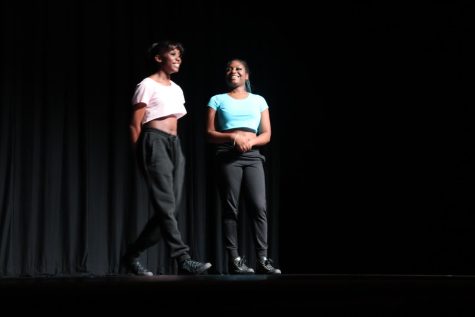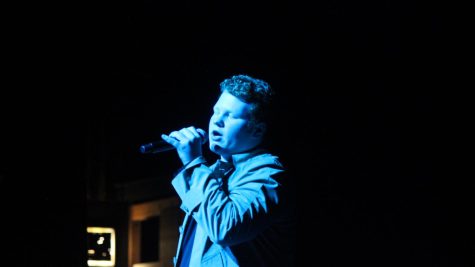 On Sept. 9, the Mill Creek Theater Department held Mill Creek's Got Talent Show. This show is where Mill Creek students debut their talents like singing, dancing, and acting. This year Nate Augustin, 12, and Ethan Rogers, 12, hosted the show and filled the show with comedic jokes. Accompanying the hosts, Mr. Lane, Nola Bryant, and Jasmine Ellis were the judges providing positive feedback to contestants. 
Starting off the talent show, Dylan Vaughn, 12, sang, "Hallelujah," but then "rick-rolled," a trend popular among teenagers. the audience and finished his performance singing, "Never Gonna Give You Up." Next, Rehmat Jaria,9, singing, "Arabian Nights," from the 2019 Aladdin. Following Jaria, Spencer Andrews, 10, sang, "When He Sees Me," from, "Waitress."
Jamari Winston, 9, performed a choreographed dance to, "Alien Superstar." Then, Dylan Gamino, 12, performed an original song with his guitar. Next, Natalie Munyaradzi, 11, continued the singing acts when she performed, "Sunday Kinda Love," by Etta James.
Next, Sanaii Davis, 12, performed, "Liquid Smooth," by Mitiski. Following Davis, Hudson Rials, 11, performed a stand-up comedy act. Following, Kendra Rowe, 9,  sang, "Six Feet Under."
Catherine Ewoodzie, 9, Lily Brundage, 9, Kai Buxton, 9, and Jaria, performed, "Meet the Plastics," from, "Mean Girls". Then, Ewoodzie came back onto the stage to perform, "Dead Mom," from, "Beetlejuice." The next act was Bailey Johnson, 9, who performed, "I See the Light," from Disney's, "Tangled."
Buxton returned to the stage to perform, "I Won't Say I'm in Love," from Disney's, "Hercules." Finishing up the show, Phoenix Harrison, 11, and Renee Jordan, 10, performed a dance to a mashup of, "Attention," by Todrick Hall and, "Ride or Die," by, "The Knocks."
In first place, Gamino won with his original song. In second came Harrison and Jordan. Lastly, in third place, was Vaughn.