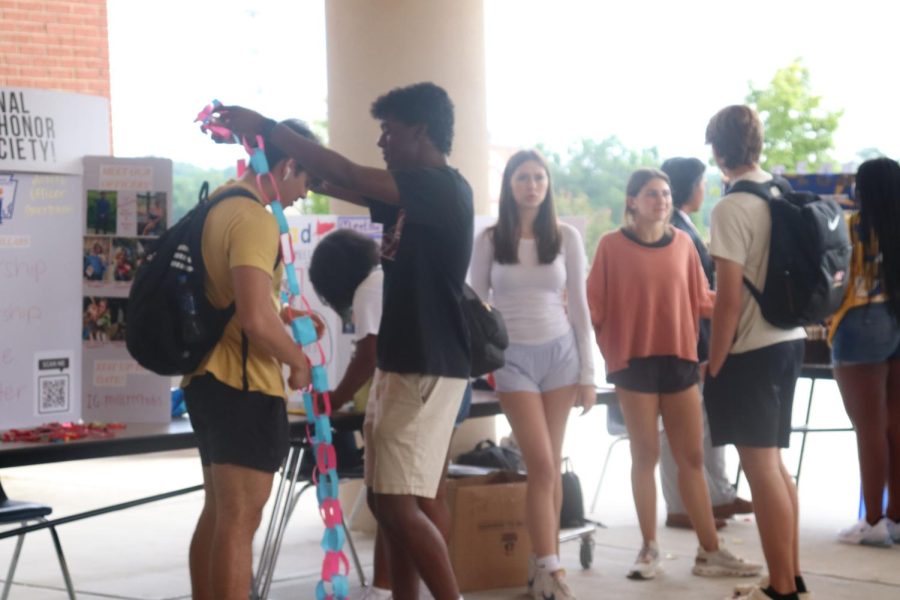 Leadership at Mill Creek
Mill Creek provides countless opportunities for students to engage and improve in leadership positions. Most clubs at Mill Creek are centered around community service and giving back to the community. 
Kendall Campbell, 12, is involved in eight clubs and has a leadership position in Rho Kappa, NHS, Mu Alpha Theta, Drama Club, and Beta Club. Campbell says, "Most of the clubs I am involved in participate in community service activities, such as donating materials, recycling, tutoring, and volunteering at local fairs."
Campbell created the Social Studies Honors Society, Rho Kappa,"The club strives to help students become better world citizens and uplift Mill Creek's Social Studies Department."
Extracurriculars can be beneficial to students in learning skills that can't be taught in a classroom, but through experience, "As a student leader in clubs, I have learned valuable skills such as organization, time management, and commitment. Lessons that will make me more successful in a working environment." 
While Campbell's future aspirations in the workplace don't include a leadership position, she hopes that her learned leadership skills will translate to other aspects of her life, "I hope that I continue to serve as a role model and share advice with anyone who is seeking guidance." 
Trey Wilson, 12, is part of iLead, NHS, Presidents Club, and more. Wilson is involved with at least 13 clubs at Mill Creek. Wilson says, "It's really focused on leadership and not just leadership at Mill Creek, but branching it out to our elementary and middle schools."
Wilson, who is President of iLead, which is a club where upperclassmen mentor freshmen, "Last year there were about 12 members. People had joined to be in a smaller club, but I wanted to make it bigger. We have gotten to about 120 members and I'm hoping to make it 180 by the end of the year."
When asked about his future aspirations, Wilson said, "I want to major in business and minor in computer science. You need a lot of social skills and specifically within business, I want to be in some type of leadership or management position." He says that he wants to use his time in high school to hone in on his leadership skills to better benefit him in the future.