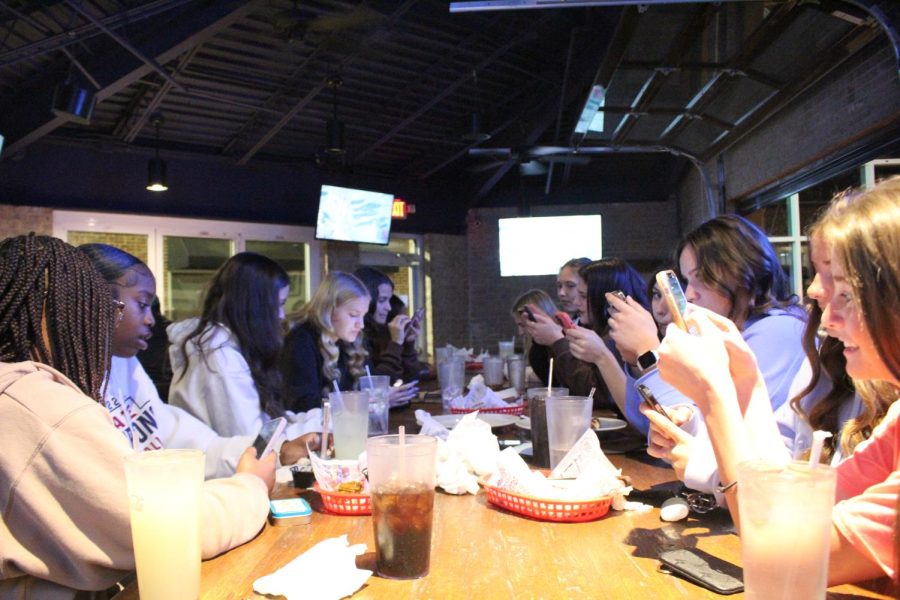 Jv Girls Soccer Dinner
February 1, 2023
The Mill Creek High School JV soccer team has kicked off the season with their first team dinner. New and returning players are looking forward to what this team will bring to the new 2023 season. 
Zuri Carter, 9, is a new player on the JV team. When asked about her goals for the season, Carter replied, "I plan on scoring goals. As many as possible." Carter's goals are to improve her accuracy with her shots and to improve her technical moves on the field. 
Another player on the team, Bailey Gakstatter, 10, has goals of going undefeated and having fun during the season. When asked if she wanted to go out for Varsity, she replied, "I wanted to be a swing at most. JV equals playing time." Gakstatter commented that she has gotten better with technical skills over the past two seasons. 
A veteran player, Christina Hall , 11, stated that her goals were also to go undefeated and "show up the boys." Another goal is to make Varsity her senior year.  Her community and soccer coaches have kept her going through soccer her high school career. 
Gakstatter and Hall stated that they think the JV team will work well together. Hall said  "Just the fact that we can show up to dinner and talk about our lives shows a lot about the team." Carter had been looking forward to soccer in high school. "When I would see the high school team, I would see the sportsmanship and I really wanted that." 
All the girls on the JV soccer team have a reason to look forward to the new season and goals they want to achieve. Now that the season has officially started, they have an opportunity to do that.