Varsity Softball Team Member Committed to Memphis Tennessee Team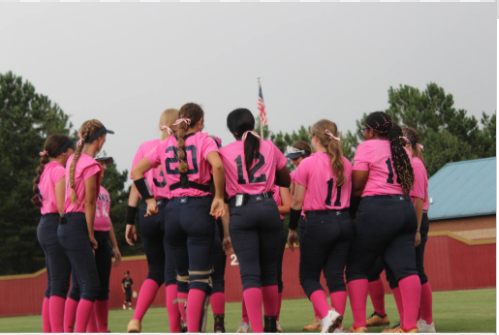 On our Mill Creek High School varsity softball team, Arianna Cole, 12, has just committed to the Memphis Tennessee softball team.
Cole has been playing softball for years now, she picked up her first bat when she was just six years old and has loved the sport ever since. She has played on the Mill Creek High School varsity team all four years of her high school career, and has been a part of out of school competitive teams. She also enjoys playing softball in her free time with her friends and family.
"Softball has always been a really big passion of mine ever since I was little, so being able to say I'm committed to a team like Memphis is a really big accomplishment for me and something that I'm really proud of. " Cole says.
Not only is she proud of herself and her own accomplishments and commitment to the Memphis softball team, her family and friends are also extremely proud of her.
"I'm really proud of Arianna, she has pushed and worked so hard for this opportunity, playing for the Memphis softball team is really big for her, being able to play for a team like that. Being able to pursue something she has loved since forever." Olivia Shaw, 12.
"I really appreciate all of this love and appreciation that all of my friends and family have shown me since I've committed and even before. So many people have cheered me on and pushed me into the person I am today and I wouldn't have been able to do it without all of these amazing people by my side and a passion for a sport so strong. I still can't believe that this is happening sometimes it just feels so unreal," Cole says.