Coach Christie: New Girls Coach for XC
With the new Seckinger High School opening many teachers and students are leaving Mill Creek l to join Seckinger High School. Coach Sexton, currently the girls head cross-country coach, is leaving Mill Creek and Andy Christie, the current head boys coach will be taking over both the girls and boys programs.
Christie states, "Just being an assistant for the girls for the last few years in cross-country showed me that I really enjoyed working with both genders and felt like it was something that I could juggle," Christie continued by saying, "the opportunity came up now because Coach Sexton is heading to Seckinger. I was willing to take up the challenge."
"Both teams are losing a lot of seniors. So we're going to miss them, but we still have a lot of people that are coming back. Some have more experience but then some are moving up from the JV. It remains to be seen how competitive we're going to be on the other side, but I'm happy for people to get varsity experience that maybe they didn't have before."
"We have coach Matthew Bennett who is in the EPIC program in robotics. He ran cross-country in high school, so we're really excited about having him. And we're hoping to get one or two, maybe alumni that could help us out." Christie explained.
"I'm also excited about starting a new chapter and seeing who we get to join us."
Leave a Comment
About the Contributor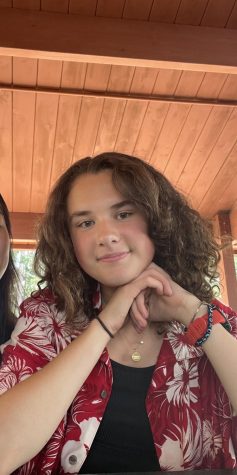 Madilyn Lineberry, Editor-in-Chief
I am Madilyn Lineberry, this is my fourth year on staff. I'm a senior this year and have been working on the Chronicle. I still love the class and how...