Need-Based Scholarships for the Class of '22
Current high school juniors have reached the point in their high school careers where they wonder about college and the college application process. First Generation low-income students also have the additional worry about paying for school. This list of need-based scholarships is meant to relieve a few of those worries.
Questbridge College Prep Scholars
Opens: Early February
Deadline: March 24
This opportunity is for high-achieving, low-income juniors. As a College Prep Scholar, students have the opportunity to attend summer programs at prestigious institutions completely free, win a $1000 prize for a new laptop, have access to resources about the college admissions process that will prepare them for the National College Match, and open scholars to a community of like-minded peers. Being chosen as a College Prep Scholar can be a great addition to college applications in the near future.
Questbridge National College Match
Opens: Mid-July for College Prep Scholars, August for all other applicants
Deadline: End of September
The National College Match is an opportunity for low-income, high achieving students to apply Early-Decision to prestigious schools for free. If Finalists 'match' with a school, they receive a full, four-year scholarship for that school. Even if Finalists do not match, they can still apply to the 42 Questbridge Partner Schools through Questbridge Regular Decision. 42% of Questbridge Finalists get into a partner school with a fantastic financial aid package. This achievement is also a great addition to include in college applications.
Hispanic Scholarship Fund
Opened: January 1
Deadline: February 15
The Hispanic Scholarship Fund strives to connect Hispanic and Latino students to lots of useful information and resources that prepare them for a higher education. This is perfect for the high achieving, Hispanic students at Mill Creek. Each year, they choose about 10,000 students that have access to premium mentoring, career, knowledge development, and many more services. HSF also offers millions of dollars in scholarships to its students every year.
Jack Kent Cooke College Scholarship Program
Opens: August 1
Deadline: October 30
This scholarship program provides students that have unmet financial need with a scholarship of up to $40 thousand dollars each year. To apply, students must be seniors and have a GPA of at least 3.5. In addition to the scholarship, students receive college planning support and personal advising.
The Gates Millenium Scholarship
Opens: July 15
Deadline: September 15
The Gates Scholarship provides an opportunity for exceptional, low-income students to win a full-ride scholarship to college. This scholarship is meant for Pell Grant Eligible, ethnic minority students and is rewarded to 300 students annually. This scholarship is incredibly selective, but making it to any of the finalist phases is a strong achievement for college applications.
About the Contributor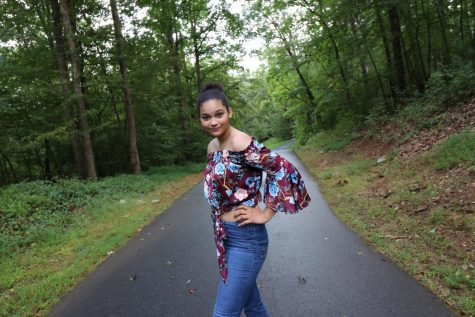 Diana Tapia, Staff Writer
Hi, I am a senior and this is my first year on staff. I like to cover important events at our school, dabble in sports, and show off the awesome students...