Here's What Many Mill Creek Seniors Are Doing in the Midst of UGA Decisions
Much to the excitement (or disappointment) of the Class of 2021, UGA Early Action Decisions were released on Friday, November 20.
Of the over 20,000 applications submitted to the school, only 8,086 students were admitted, over 10,000 students were deferred, and about 2,500 students were denied admission.
"I was shocked because last year, I knew a lot of seniors who got deferred with a better college resume than mine. I was already happy that I got into my safety school because UGA was not in my official plan, so my reaction was anticlimactic, which is funny because my mom had a bigger reaction than I did," said Meera Chaudhari, 12.
"I was just excited and proud of myself for making it into UGA early after so many years of hard work. I screamed 'Let's Go!' when I saw the Congratulations banner, but I stopped celebrating quickly because one of my friends got deferred and I didn't want to rub it in their face," said Anthony Vinh, 12.
"I haven't thought of anything [after getting admitted to UGA], I'm still waiting on Georgia Tech and see what I'll do," said Vinh.
"When I saw that I didn't get the banner with the fireworks and 'congratulations' I was disappointed in myself, but now I am ready to put in my best Regular Decision Application and hope for the best. One way or another, I WILL be a Dawg," said a deferred Senior who didn't want to be named.
Many Mill Creek Seniors are still completing college applications or awaiting decisions, so the tension and stress in the atmosphere continues to build.
About the Photographer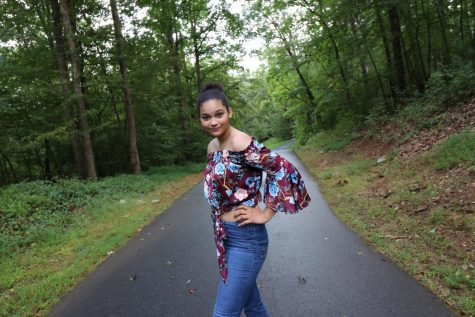 Diana Tapia, Staff Writer
Hi, I am a senior and this is my first year on staff. I like to cover important events at our school, dabble in sports, and show off the awesome students...