The College Application Season: COVID-19 Edition
The Coronavirus pandemic has done more than just change the way we interact with other people. With nearly all colleges and universities closing down their doors to campus tours, students are left to make a choice of applying using limited information, which can get frustrating.
As the Early Decision deadlines approach, many seniors at Mill Creek continue to tweak and add to their college applications. While the college application season has certainly changed, applicants are as excited as ever for their futures.
With many top-tier institutions going test-optional, the applicant pool has increased dramatically. It goes without saying that there will be more competition between this year's applicants than previous years.
Here are the accounts of 3 Mill Creek seniors' application seasons.
"I am currently applying to 5 schools, so it gets really stressful balancing all my schoolwork and supplements. I like to watch Netflix whenever I can to destress. My motivation is the end result. If all goes well, I will be one step closer to my goals," said YungEun Lee, 12.
"I'm applying to 8 schools. It's difficult to prioritize my time because based on the difficulty of the class I have a lot more work to do, such as AP Lit, and it keeps me from focusing on college applications. However, over the weekends, I always… make time to focus on them. I know what I want to do in the future and I am very excited for it, so that keeps me motivated," said Meera Chaudhari, 12.
"I've applied to 4 schools, all Early Decision. I usually worked on them outside of the house, which helped me separate school from college. I constantly sent my essays back and forth between friends and family, so I always improved them," Theo Clawges, 12.
As midterms and deadlines approach, the stress in the atmosphere is becoming more and more prevalent.
Good luck to all Mill Creek Seniors on their college application journey!
About the Writer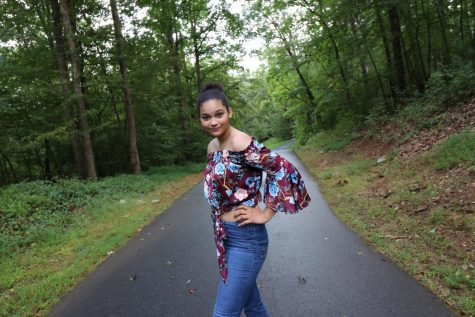 Diana Tapia, Staff Writer
Hi, I am a senior and this is my first year on staff. I like to cover important events at our school, dabble in sports, and show off the awesome students...