Best Movies to Watch this Spooky Season
This year's Halloween is going to look a bit different, so why not find a way to enjoy it while being as safe as possible. Here are my picks for the best movies to watch this Halloween.
Coraline
Coraline Jones is just an Eleven-year-old girl who has recently moved into the Pink Palace apartments with her parents. Because she is an only child and both of her parents spend most of their time working, Coraline gets very bored and finds a little door behind the wallpaper. She sees that it is closed off and that there is nothing there. However, when Coraline is awoken from her sleep later that night, the little door leads to a parallel world where everything is better. The only catch is that her 'other' parents have button eyes! Her 'other' mother tries everything in her power to get Coraline to stay with her forever if Coraline chooses to sew buttons into her eyes. Trouble arises and Coraline must do everything and anything to go back to her old life. This is a great stop-motion film from 2009. The great thing about this movie is that people of all ages can watch and enjoy this film and no matter how many times they rewatch it, it will still be as great as the first time they saw it.
Hocus Pocus
This movie begins in Salem with 3 sisters who are witches. After luring and killing a young girl to advance towards immortality, the trio is burned at the stake, but not before making a curse that they will return. After 300 years, Max and his sister go out Trick-or-Treating and go explore an abandoned house with his crush Allison. Max accidentally lights the black flame candle and frees the three witches. Together, they must find a way to stop the witches from becoming immortal. This 1993 Halloween classic is a great family movie and is sure to put everyone in the Halloween Spirit.
Beetlejuice
After Barbara and Adam Maitland die in a car accident, the two are stuck in their house forever. Then, the Deetzes move in with their misunderstood daughter, Lydia. The Maitland's do everything they can in order to scare the family out of their house, but only Lydia can see them, but she knows they are good ghosts. That's where Beetlejuice comes in and everything gets messy from there. Funny dance sequences and iconic stop-motion scenes are what make this movie so amazing. This movie is perfect to watch on Halloween night.
The Addams Family
Gomez Addams lives happily with his wife, Morticia, and two kids, Wednesday and Pugsley. He lives a wealthy and comfortable life, but he has been constantly seeking contact with his lost brother, Fester, who disappeared many years before. In an attempt to con the Addams out of their home to steal their fortune, the Addams lawyer and his loan shark disguise a man as Gomez's missing brother. Their relationship crumbles as the Addams' suspect that the man is a fraud because he does not have his memories. This movie is amazing because it is filled with dark humor and supernatural elements. This 1991 classic is sure to stir up a good laugh.
Halloween
Who would I be if I didn't include any slasher films on this list? Halloween begins with a young Michael Myers murdering his older sister on Halloween night. He is then locked in a mental hospital for 15 years before escaping and going back to his hometown of Haddonfield. And I'm sure the rest is pretty obvious. This movie is perfect for those who want to be spooked while also enjoying Michael going on a killing rampage. Warning: Do not watch alone or you won't be able to sleep for a good month.
About the Writer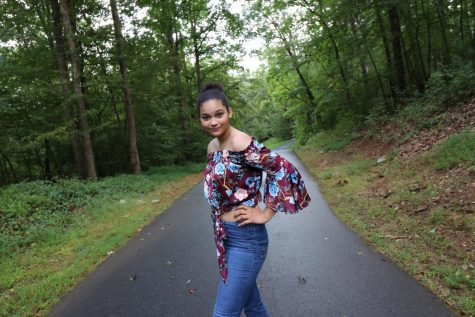 Diana Tapia, Staff Writer
Hi, I am a senior and this is my first year on staff. I like to cover important events at our school, dabble in sports, and show off the awesome students...