New Emoji's Coming to the iPhone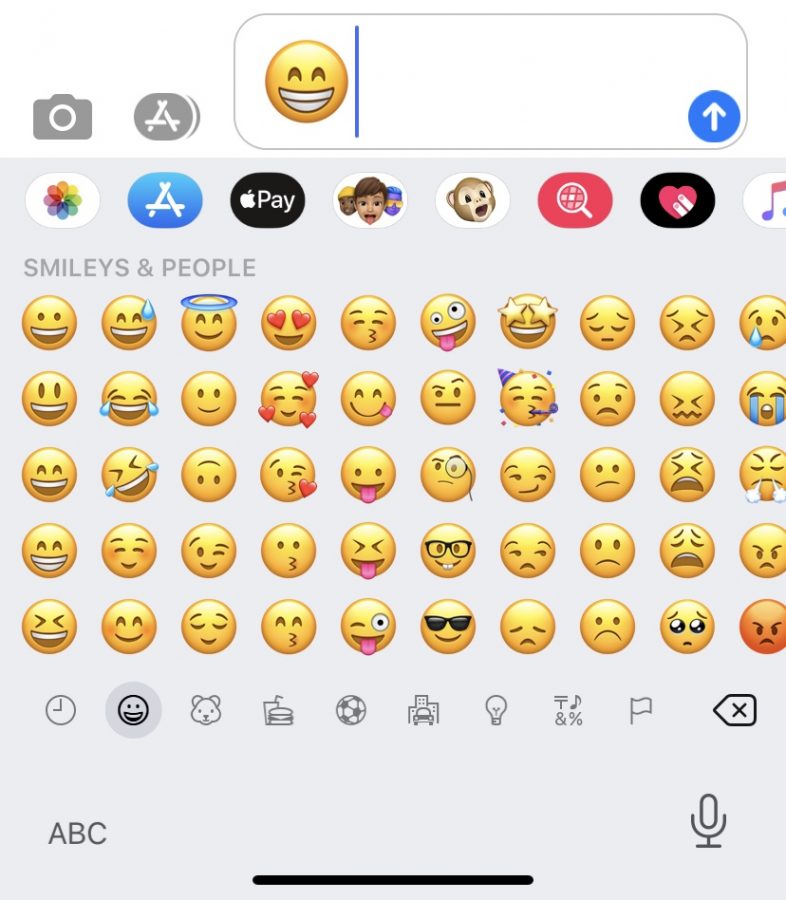 More than 200 new emojis will be coming to the iPhone next year with the "Emoji 13.1" release.
The addition of emoji's allows more expression of emotions.
Originally the release of the emoji was set back because of the pandemic and set to come out in 2022.
Among other additions, two additions of emoji are a heart with a band aid wrapped around it and a heart on fire.
A major edition said to be added is a gender-neutral person with a beard, rather than just a seemingly male option. The emoji is going to have a "person" with a beard (the gender neutral emoji), a "woman" with a beard, and a "man" with a beard.
The major part of the update is dedicated to skin tones for "couple with heart" and "kiss" emoji. This would depict interracial relationships.
The update was said to hit the iPhone from anywhere from January to October 2021 and a more complete package in 2022.
Amelia Cassidy, 10, says, "I like the addition of new emojis, because I think it shows how our world is changing and developing. Plus, it gives people a variety of options to choose from."