The first few weeks of highschool with covid 19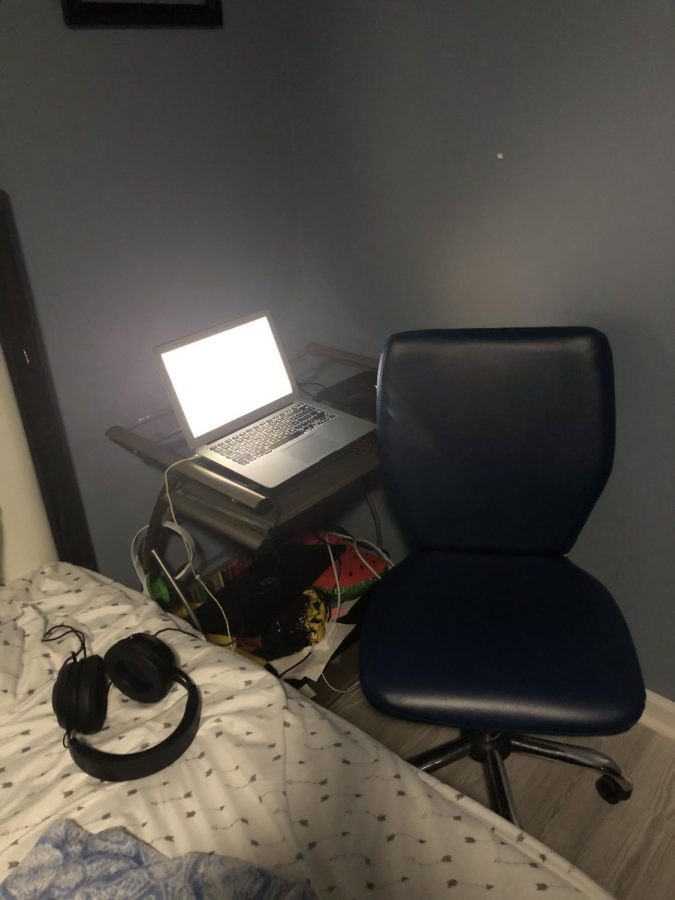 The first few weeks of highschool with COVID 19
People have a lot of expectations when first entering high school, however this year was slightly different with some students being online and some in person.
"I was pretty hopeful about high school. It seemed like it would be fun to meet new people and hang out with old ones," Nathan Clark, 9, who is doing school online said.
Other students however didn't have as many expectations for entering high school.
"I wasn't expecting much at all to say the least. I am generally a very antisocial person, and was never great at all for making new friends, as I was terrible at conversation in the first place. Despite this, I was somewhat hopeful that this would change for the better in highschool, but I had my doubts," Gavin Lorenzen, 9, who is attending school in person said.
The social aspect of high school has changed as well.
"My expectations were greeted by a slap in the face. The only way I can talk to people is through 'Breakout rooms' on Zoom which barely happen. Besides, it's incredibly awkward when you're not face to face in real life. It's simply impossible to have a good time meeting new people," Clark said.
Despite there being differences between online and in person, there are good parts of both sides.
"Online school is the much preferred option in my choice. I was actually torn over this a few weeks ago, but I literally made a pros and cons list of going back to school and doing online; online won by a longshot. Although internet issues can occur, everything feels much more laid back at home," Clark said. "Everything is in a familiar place, my own room. I thought it would be hard to concentrate at first, but everything is coming along swimmingly. I can make my own lunches in between classes with any of our appliances with lots of ingredients. Honestly, online school is way better than I initially thought. I would have preferred going in person, if Covid-19 wasn't a thing, but that's going to take a while to happen."