Super Six: Isabelle Hahn for Cross Country
At Mill Creek, two girls were selected to be in Gwinnett's Super Six for Cross Country. Isabelle Hahn, 12, is one of these girls.
The Cross Country and Track star has accomplished many notable tasks. Just last season she placed twenty-first at state, fifth at area, and eighth at county. Coach Sexton told Gwinnett Prep Sports: "She is an exceptionally talented athlete with a determined work ethic to match. She's coming off of her strongest summer ever and has developed into a confident, consistent leader for a group of talented athletes."
Hahn has been in Cross Country since she was a sophomore and her favorite place to run is Little Mulberry Park.
Making Super Six was something she hadn't expected, so it came as a surprise when she received the news.
"I was just so excited because I never thought this would happen. I joined Cross Country for fun and to make friends. I never even thought I would be on the top seven or even on varsity. So to be one of the selected as a Super Six is very cool," Hahn said.
"It means a lot to me. It has helped me build up a lot of confidence and I met so many of my friends through cross country and it means the world to me. I love running so much and I just love the sport and the team atmosphere," Hahn said when asked what Cross Country means to her.
The impact of COVID-19 on Cross Country is evident. "We usually have practice like three times a week, but it was only twice a week. We only had 10 people there at a time. So we couldn't really be a team all summer, which is sad because being with each other is a big part of cross country. This summer was a lot of runs by myself. I was just trying to stay motivated on my own."
While Hahn is still undecided about college, she has high hopes for this season. "I'm trying to get into the top twenty at state. I was twenty-first last year, so I want to come back and get a higher place."
About the Contributor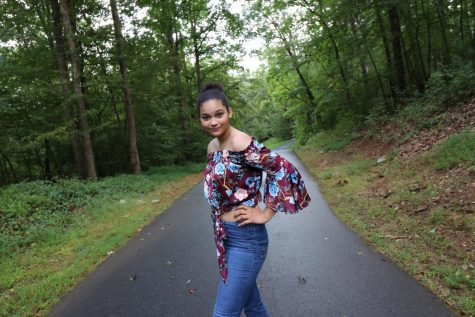 Diana Tapia, Staff Writer
Hi, I am a senior and this is my first year on staff. I like to cover important events at our school, dabble in sports, and show off the awesome students...