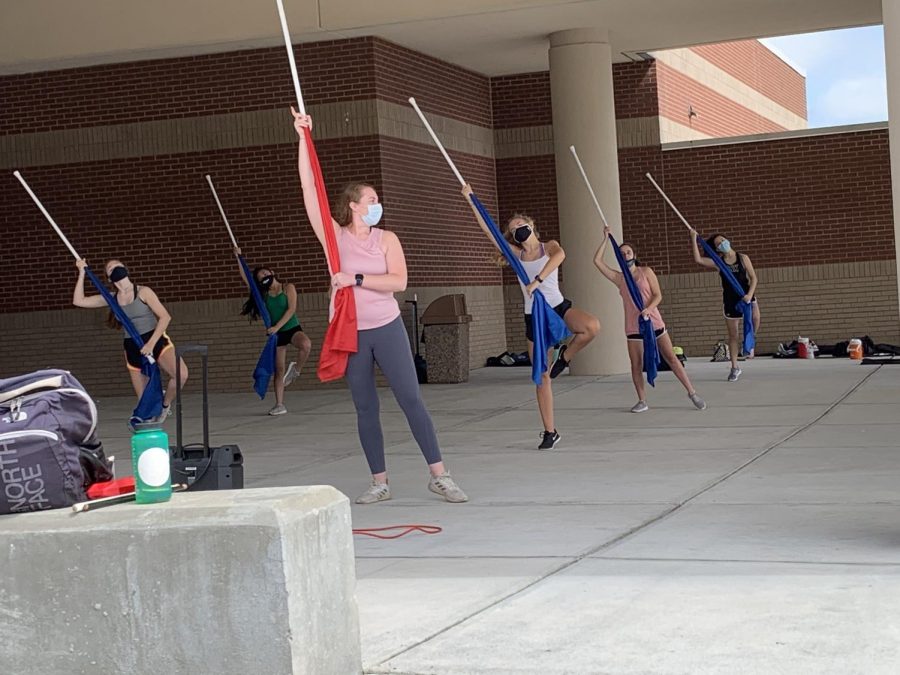 Madison Whitehead
Colour guard has changed due to Coronavirus. Colour Guard has had to follow new regulations in practices, and has had to change the way they perform.
Abbey Dove, 10, said, "Most of our competitions got cancelled because of Covid. Now, the ones that we're performing only parents can come. So, it's a very drastic change. Plus, now we have to wear masks."
Some regulations they had during practice were staying 6 feet apart and wearing masks.
Dove said, "…Being six feet apart within a confined space, does make it difficult (to practice)."
According to Dove, Colour Guard has not been doing any partner stunts because of Coronavirus distancing rules.
Dove said, "I just hope it (Covid-19) goes away, so we can finally communicate with people without a mask, but we have to wait."