Online Classes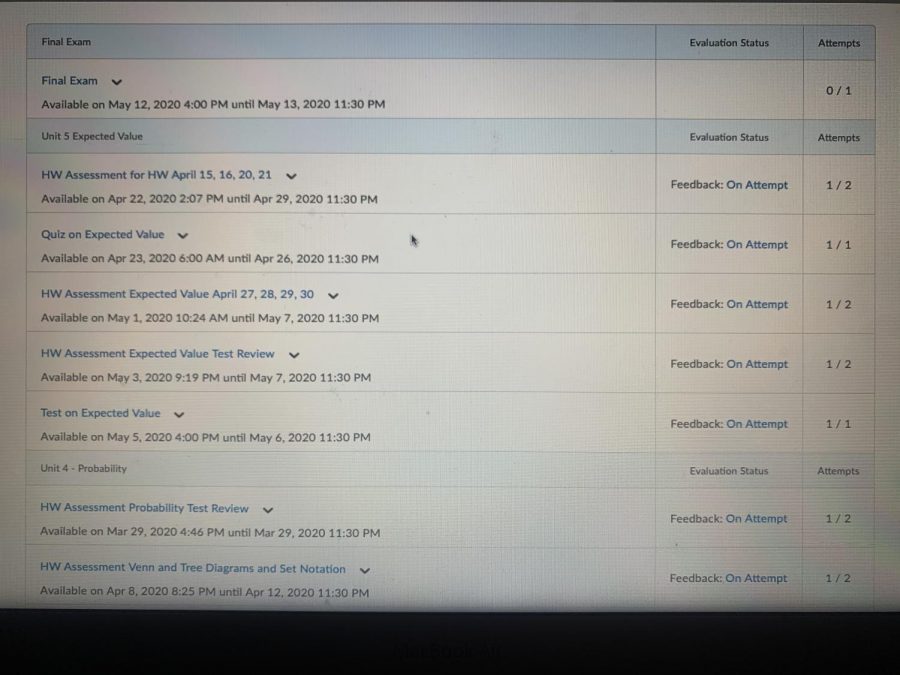 Due to the outbreak of the coronavirus, Gwinnett County has changed to online school to keep everyone safe.
There can be pros and cons with taking online classes, especially with how many students are in Gwinnett County. The system can shut down or crash if too many students are trying to get on at one time.
With there being no more school, according to the Gwinnett Public Schools Website, it said, "This includes all school events, extracurricular activities, school-related trips, community school events, and facility rentals."
Some seniors are upset that their prom and graduation are not ordinary traditions.
Isis Ballard, 12, said, "I am upset and sad because this was supposed to be the time I enjoy with friends at prom and graduation but can't because of all the stuff that is going on. I feel as if it is unfair because the flu has killed people, too, and it did not cause all of this to go on."
With senior year being cut short, some feel as their senior year got ripped from them, and they couldn't do the end of year activities.
Tabitha Wood, 12, "As a graduating senior, this sucks because I really wanted to participate in my senior activities. I will never get that experience of what it feels like to be a senior."