Christopher Dennis Spotlight
What a Student from the First Graduating Class of EPIC Students Has to Say About the Program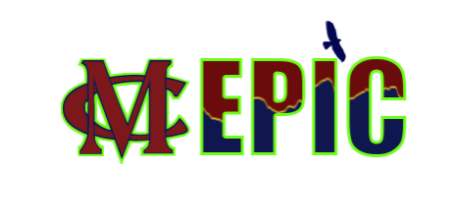 Christopher Dennis, 12, is part of the first class of EPIC students graduating from Mill Creek High School in May 2020 that have received a different education than the standard student at Mill Creek.
According to Mill Creek's website, "Mill Creek High School offers students a unique STEM opportunity for rising 9th graders. The Mill Creek STEM program, EPIC, is built upon learning strategies that are experiential, project-based, innovative, collaborative and cross-curricular. The program is a response to STEM industry calls for employees who have both a solid academic foundation and 'soft' skills (e.g., interpersonal communications, working with others in a team) along with critical thinking skills."
The EPIC program gives the students who are involved an extra class
"We have seven classes rather than six, so effectively, [we] got an extra elective, an engineering class, blended with the rest of our classes," Dennis said.
Dennis said that being in EPIC's first graduating class is like being a lab rat.
"We are the first class to do it, so we are kind of beta testers in a sense," Dennis said.
Dennis had several fun experiences during his four years in the program that students who are not in EPIC didn't get.
"There were a lot of engineering projects that we did that were incredibly fun to work on, but I think some of the more fun things were some of the field-trips. A lot of people disagree with me on this one, but we took a trip to the Wayne Hill wastewater treatment plant and got a tour of their facility. There was a lot of incredible cutting edge engineering that we got to see first hand in an actual industrial environment," Dennis said.