Kaylie Bitterman Spotlight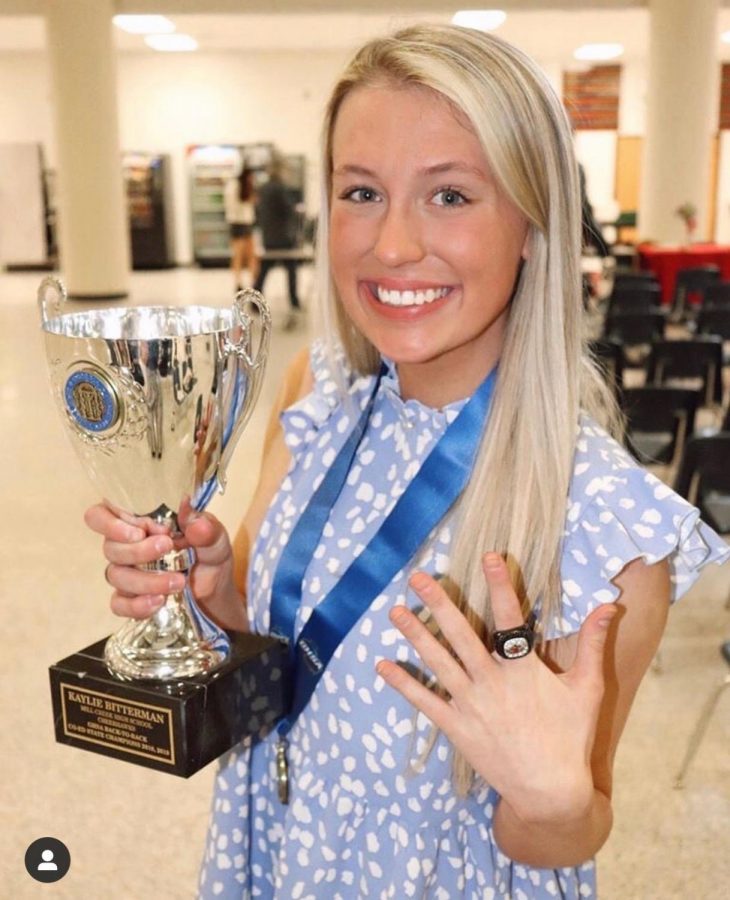 Kaylie Bitterman is a junior at Mill Creek who is involved in both the Varsity spirit and competition cheerleading teams. She is also involved in a series of clubs including Talon, National Honor Society, and Junior Marshalls. Bitterman was recently announced as the new student council president for the class of 2021.
"I was more than thrilled when I found out I won student council president. It was always a position I wanted to uphold my senior year of High School and I am very proud of myself and thankful for everyone who voted for me," Bitterman said.
The student council president is in charge of many behind the scenes decisions at school such as, the food fight charity event, organizing school dances, and helping with the school pep rallies.
"I am very passionate about many of my duties as the student council president because I have always been involved in volunteer and charity work, being involved in Talon and National Honors Society, and at the same time I also get to include the school spirit aspect which I am also very passionate about considering this will be my fourth years on the Mill Creek cheerleading team," Bitterman said.
Although the school year was cut short, the student council president still must plan for next year's activities and events in advance.
"I have been attending zoom sessions with Mrs. Ivester and other student council officers in order to best ensure I am prepared for the 2020-2021 school year and I could not be more thrilled for what is in store," Bitterman said.