Block Schedule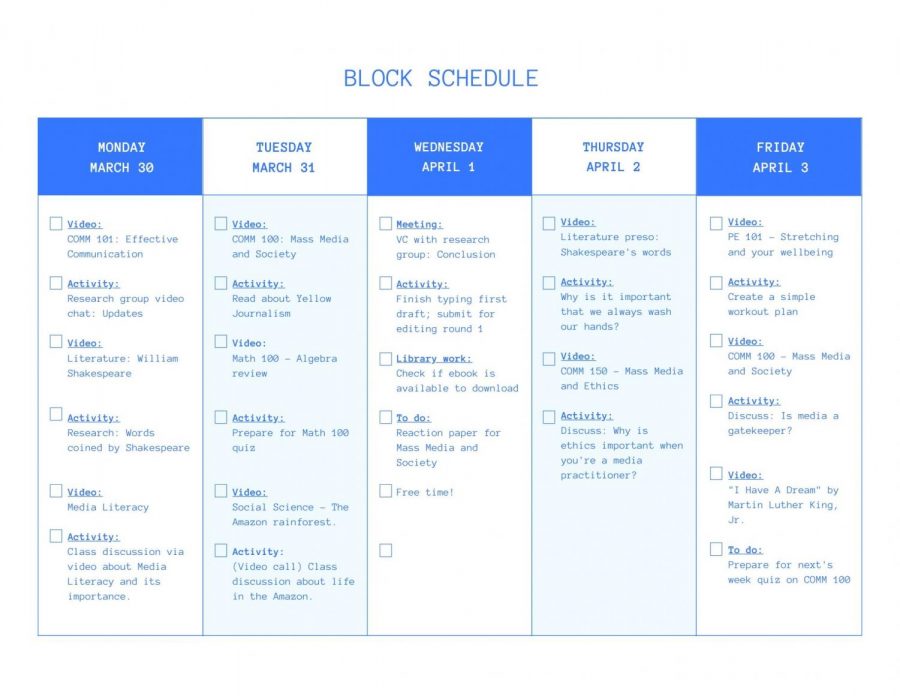 There are 55 minutes in one period with seven periods a day at Mill Creek High School. Some days, there are advisement which makes all the periods shorter except for one, which is third period.
There are many different types of block scheduling, but the one that is the most popular block scheduling is a "A/B" or "alternating-day" block schedule.
According to the website The Glossary of Education Reform, "Students take eight 90-minute classes that meet every other day [on an A/B schedule]," which means that students do not go to the same classes everyday ( I.E. they may take math on Monday and Wednesday and English on Tuesday and Thursday).
Shelby Valentine, 11, said, "I think it will be much easier on students having less classes a day, rather than having all seven and having work to do on top of that. I feel as if it gives students a break between classes where they are able to manage their work more."
Looking from the aspect of a teacher, having a block schedule might not be beneficial to the students because having a 90- minute class can be long, which requires a lot of content.
Adam Smith, one of the assistant principals, said, "There are pros and cons to having an A/B block scheduling because the students can benefit from it by having time to do work but remembering everything the teacher has taught you within that 90 minutes can be forgotten, which can result in many different consequences."
One high school in Gwinnett County that has an A/B block scheduling is Shiloh High School. According to their school website, their schedule goes like this: Monday/Tuesday/Friday are regular days with 48 minute classes while Wednesday and Thursday are the alternating classes.
Having a schedule like this can be helpful to the teachers as well. The teachers will be able to focus on the fewer students they see in a day to make sure the students can get the proper help they need and have more time to grade the work. It also helps the
teachers build relationships with their students.
Mr. Warren Clemens, a 12th grade language arts teacher, said, "I think [a block schedule] would be pretty cool. It would give students a better feel for how college is."