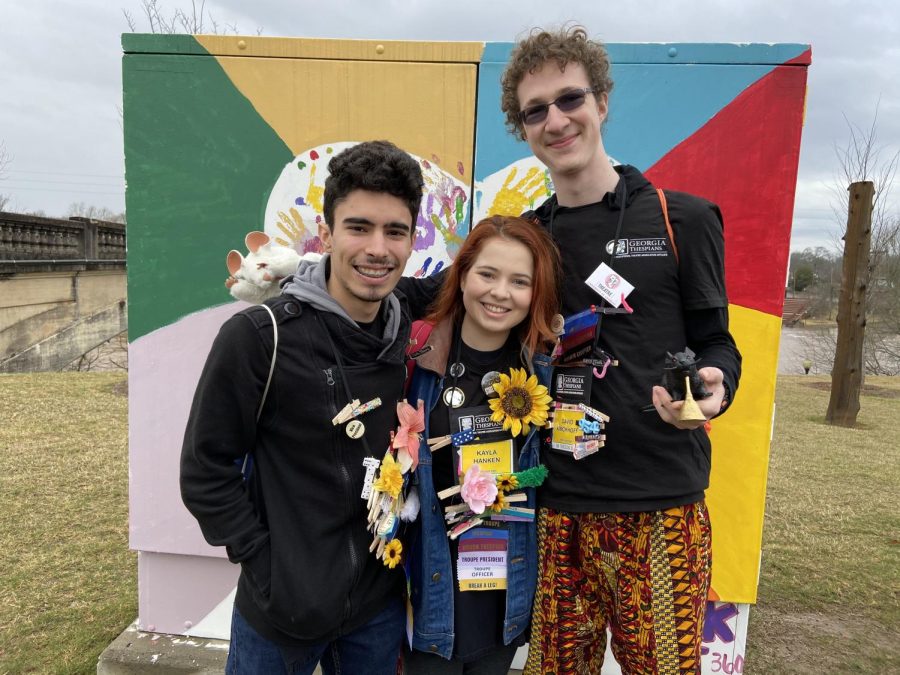 Savannah Warford
On the morning of February 6, students left for Thescon (Georgia Thespian Conference), which took place in Columbus, Georgia. Thescon is a three day event where high school students from across the state gather to attend different theater productions and workshops.
One student, Matthew Murphy, 10, attended the event, and he met new people and learned new things there.
"I became friends with other people from other schools, and I learned some really good skills from the workshops. I learned how to make a stage management book to better my understanding of how to run a show. I also learned about the different types of special effects bloody makeup," Murphy said.
Kayla Hanken, 12, also went to ThesCon and received a high score on a management event that she participated in.
"My friends and I went to see a lot of shows that were really good. We did workshops mostly about technical theater and one on yoga, which was my personal favorite. We performed our competition one act play that won first at region, Rabbit Hole. I performed an individual tech event for stage management for Rabbit Hole, which I earned [an] overall superior on," Hanken said.
Hanken also had a good time making memories with friends at the event.
"I gained another good memory of ThesCon and a fun trip with my friends. I also got to relax and just enjoy my time as a senior going for the last time, and the yoga helped," Hanken said. "I also got to put on my college applications about getting overall superiors on my technical individual event. It was a lot of fun."