Thespian Spirit Week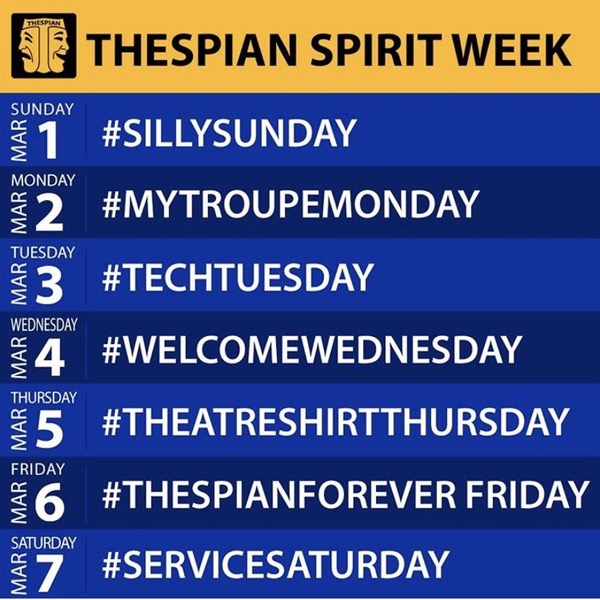 Mill Creeks Thespian society started a spirit week on March 1 that will end on March 7.
Spirit week, for the Thespian society, is something new that was created by the International Thespian officers. The event is for all students in theatre who wear their thespian shirts or show shirts throughout the week.
Kayla Hanken, 12, said, "We wear some of our troupe shirts throughout the week and post pictures about theatre and celebrate all of our commitment to theatre."
The Thespian Spirit Week themes are #SillySunday, #MyTroupeMonday, #TechTuesday, #WelcomeWednesday, #TheatreShirtThursday, #ThespianForever Friday, and #ServiceSaturday.
Kayla Hanken said, "I think with our age being so involved in social media that the officers wanted a fun way to unite everyone throughout the nation showing our thespian pride. The goal is to raise thespian spirit and just have fun within our troupe."