Character Social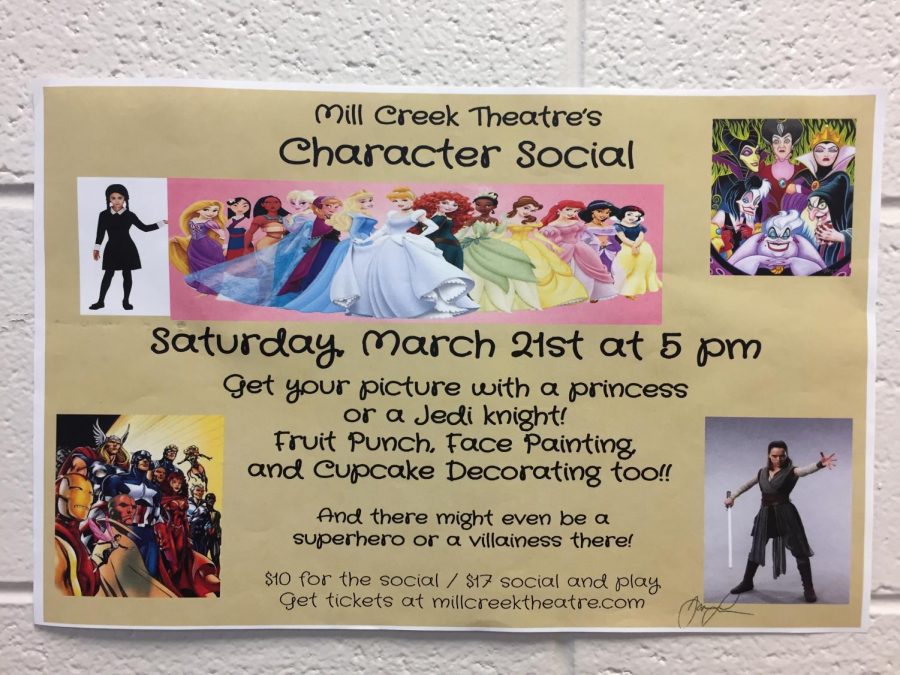 Mill Creek Character Social
Theatre is hosting a character social for the community on March 21 at 5:00 p.m. in the commons.
The president of Mill Creek Thespian Honor Society, Kayla Hanken, 12, explained what the event is.
"It's an event the theatre holds for children to meet their favorite characters," Hanken said. "The seniors from the theatre department dress up as characters, we have a lot of girls dress up as the Disney princesses."
The character social isn't just held for kids.
"Anyone and everyone is welcome, you don't have to be a little kid or anything. You can take pictures with all the characters and all that," Hanken said.
Fruit Punch, face painting, and cupcake decorating will also be available at the social. That same night, theatre will also be putting on the play The Addams Family at 7:00 p.m. It will cost $10.00 for just the social and $17.00 for both the social and the play.