Pete Buttigieg drops out of Presidential Race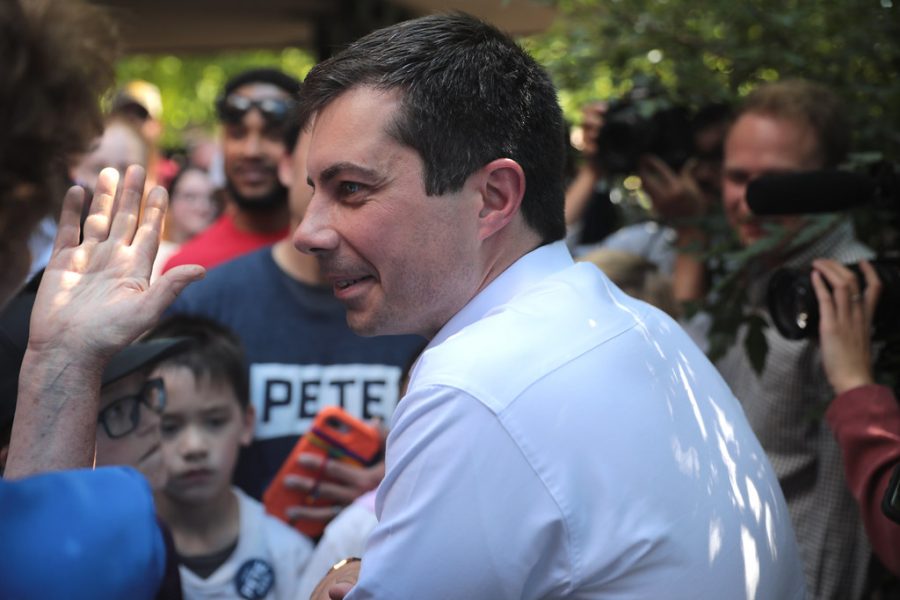 On the night of March 1, former Indiana mayor, Pete Buttigieg -the first openly gay major presidential candidate- dropped out of the Democratic Presidential Race.
Buttigieg dropped out after a loss in the South Carolina primary, just 48 hours before the most important day of the Presidential Race, Super Tuesday.
Buttigieg told his supporters at a night rally, "The truth is that the path has narrowed to a close, for our candidacy if not for our cause. Tonight I am making the difficult decision to suspend my campaign for the presidency."
While many are shocked that Buttigieg dropped out, especially before Super Tuesday, not many thought he was going to win.
Kristina Buckley, 9, said, "I wouldn't say I was rooting for him, but it would've been nice if he won. I just think they're too many homophobic people for there to be a gay President."
Emily Hassell, 9, said, "I never thought he was gonna win. There are too many homophobic people, especially in the south, for him to win. He would've made a really good President, though."