Mill Creek Basketball at Dacula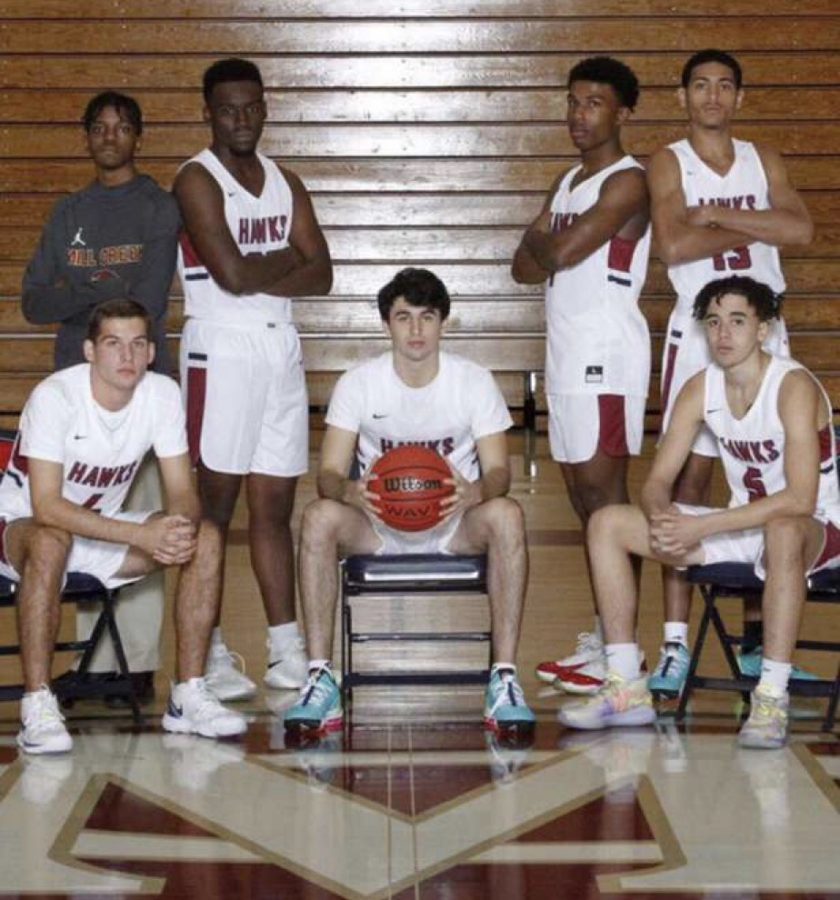 The boys' varsity basketball team won against the Dacula Falcons on January 11 . The Hawks had a 16 point lead in the first half of the game, but the Falcons caught up, and the score was tied by the end of the fourth quarter.The game headed into overtime, and the Hawks were able to win with a final score of 81-67.
"It was one of the most exciting games of the year since it's such a big rivalry, and it's always fun to get the win in an atmosphere like that," player Alex Garrison,12, said.
A thunderstorm was also passing through outside of the gym, and the lights flickered a few times before the beginning of the game.
"The lights were going in and out, and I honestly thought when they went out a third time, they would stay out for good," cheerleader Kelly Leahy, 11, said.
All in all, it was a close game, but the Hawks were able to win.
" We are definitely going to be reflecting the energy we used during this game in our region tournament games," Fonzo Hilliard, 12, said.