Adam Smith is New Assistant Principal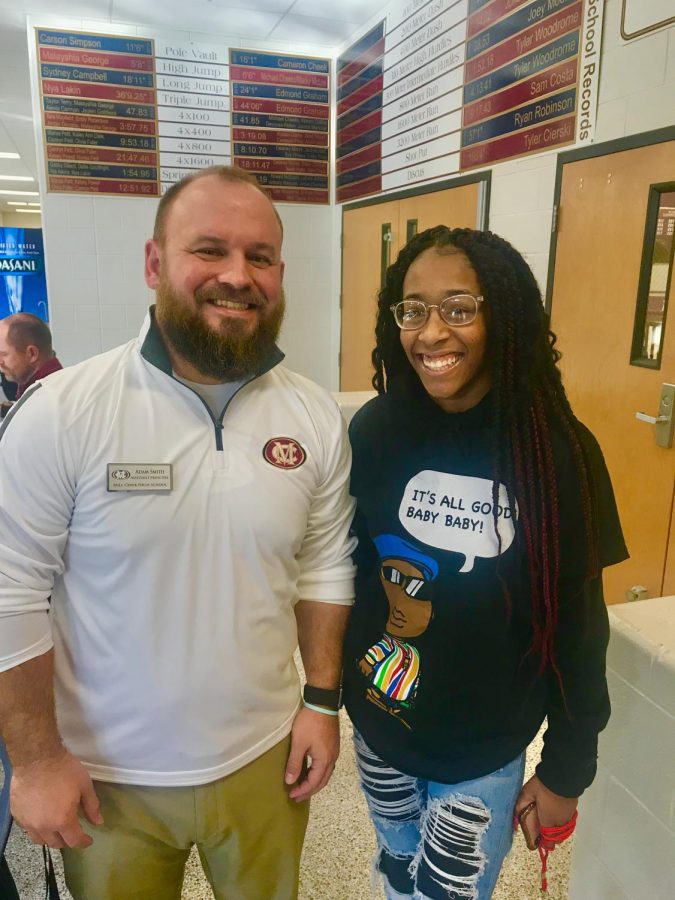 Before winter break, Mill Creek High School hired a new assistant principal, Adam Smith, who transferred from Dacula High School.
Smith applied for and received a promotion here, which is why he transferred.
Since he started, Smith has had a good experience.
"Everybody that I've talked to has been super nice, and just about every person I have talked to told me I am going to love it here," he said. "Once I get settled in what I'm doing, I would like to start clubs and look forward to doing more stuff."
Overall, Smith enjoys his transfer and likes everything about Mill Creek.
"I like everything about it here. Everybody knows Mill Creek is a really good school all around. Whether it be academics, athletics, [or] pretty much anything, its at the top of the list," he said.