Taste of Mill Creek
Food Sampling, Craft Fair, and a Silent Auction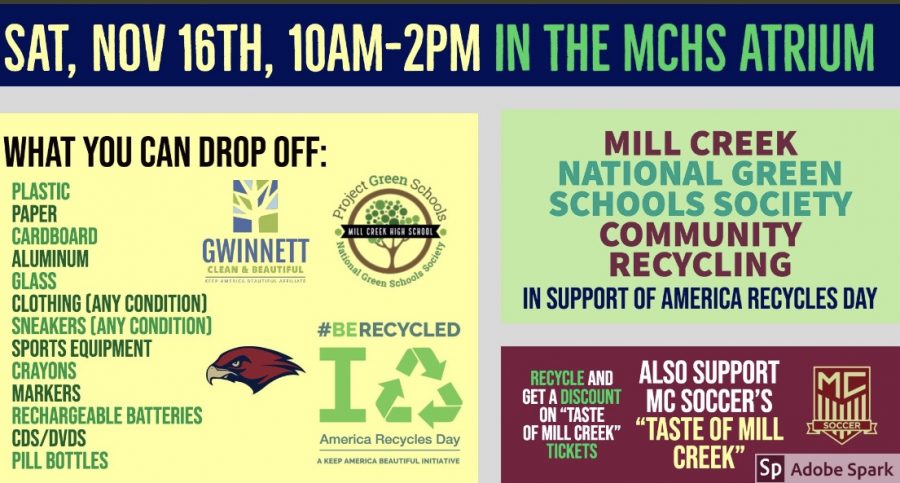 On November 16th, Mill Creek will be hosting the Taste of Mill Creek event sponsored by Status Home Design in the Commons area of Mill Creek from 10:30 a.m. to 2 p.m. The event is hosted by Mill Creek's soccer program. This year, the event is being held from 10:30 a.m. to 2:00 p.m. The event features food tasting from local restaurants, a craft fair, and a silent auction. The admission to the craft fair and silent auction are free, but the actual tasting costs $15. The tasting requires a presale of $5 and a $10 sale at the door.
The event acts as both a fundraiser and an opportunity to help local businesses.
Stephen George, the boys varsity soccer coach, said, "We do [the Taste of Mill Creek] as a way to bring in local vendors from the community to showcase what products they have and bring them all into the same location for people that are interested… It also serves as our major fundraiser for the soccer program."
There is a variety of restaurants and craft-based stores that come in and try to sell their merchandise at the event.
The silent auction portion of the event has gift cards and services that can be bid on.
George said, "What we've done is had local businesses donate on different items like gift cards or certain services that they would like to auction off… There's a lot of things for people to bid on and win."
At the craft fair, there will be a variety of pieces on display.
"As far as crafts go you'll see different artwork… you'll see different home design things, and also clothing," George said. "…People from the school community can come in and purchase items for themselves or for their friends or family for Christmas."