State Cheer Competition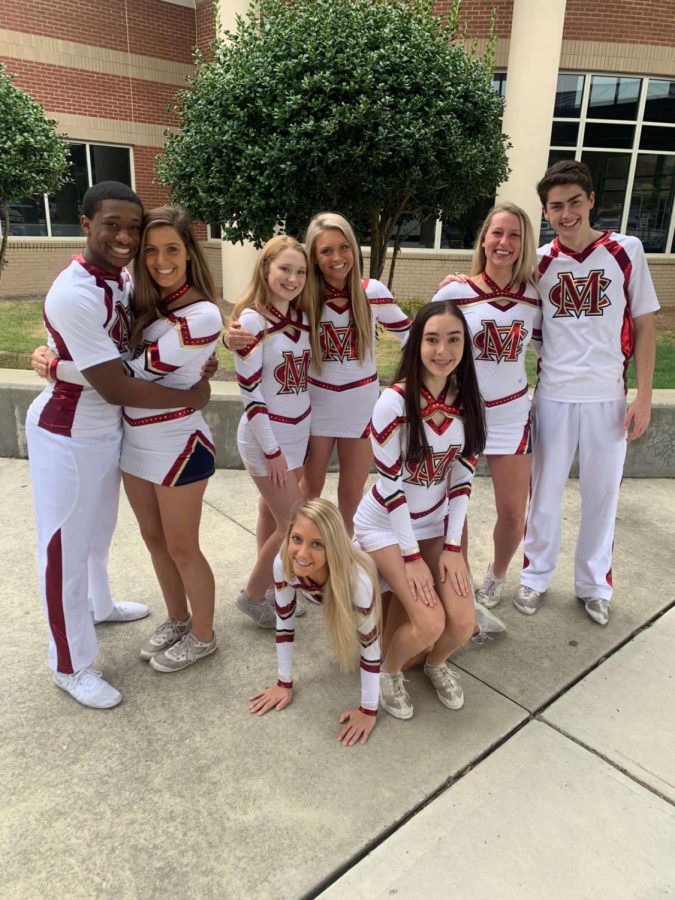 On November 15, the Competition Cheer team is heading off to Columbus, Georgia to compete in the state cheerleading competition. The Cheerhawks have only lost a total of two competitions where they placed second to North Gwinnett High School.
"I think we were just slacking at practices, and it showed on the mat. Placing second to North was the wakeup call we needed. Now, we are ready to take home first at state," Lauren Visintainer,11, said.
The Cheerhawks won sectionals, as well as state last year, which had not been done in a number of years in high school competition cheerleading.
"Winning sectionals and state last year was a big accomplishment, but it is a new season now, and we have to work twice as hard to stay on top. Losing sectionals was a real eye opener for the team, so now, we can perform at our very best at state," Kaylie Bitterman,11, said.
The Cheerhawks had a showcase in the Commons where they performed their routine for faculty, staff, and the dance program.
"I was shocked by how good they looked. I am sure they will bring home first in Columbus," dance student Carin Cooper,10, said.