Forever 21 Might Not Be Forever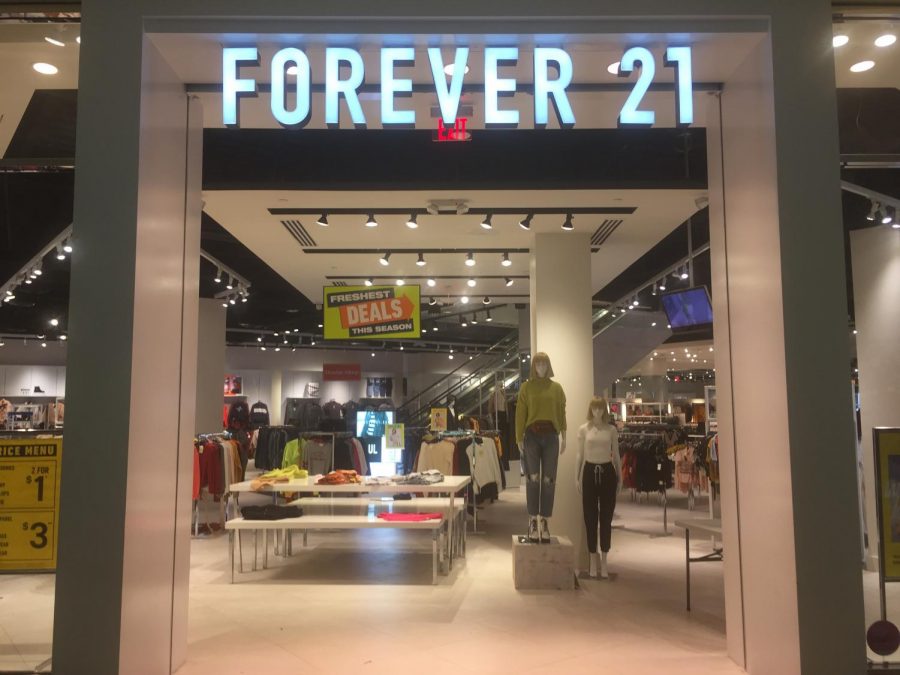 Forever 21, an American fashion retailer, filed for Chapter 11 bankruptcy in an attempt to save their company from closing completely.
"Chapter 11 bankruptcy is designed to allow struggling businesses to restructure their finances and maximize the return to their creditors and owners," Bret A. Maidman, an attorney on a legal encyclopedia called Nolo, said.
Forever 21 is targeted towards teens and young adults, and its products are found in shopping malls and online. Though, many of the stores are beginning to close.
According to the Washington Post, "The 35 year old retailer will close 350 stores as it pulls its business from 40 countries."
In an interview with Business Wire, Linda Chang, the Executive Vice President of Forever 21 said that it was essential for the company to declare bankruptcy.
"This was an important and necessary step to secure the future of our Company, which will enable us to reorganize our business and reposition Forever 21," Chang said.
There are some lenders who are working to help Forever 21 as they struggle with their finances.
Business Wire said that, "Forever 21 has obtained $275 million in financing from its existing lenders with JPMorgan Chase Bank, N.A. as an agent, as well as $75 million in new capital…" to help the company get back on its feet.
"The financing provided by JPMorgan and TPG Sixth Street Partners will arm Forever 21 with the capital necessary to effect critical changes in the U.S. and abroad to revitalize our brand and fuel our growth, allowing us to meet our ongoing obligations to customers, vendors and employees," Chang also said on Business Wire.
Students have mixed feelings on the news. One student feels it will be a strange change.
"I only shop there occasionally, but I pass by it all the time in the mall, so it'll be weird if one day it's not there," Kaitlyn King, 11 said.
One other student, Audrey Main, 10, wasn't shocked by the news of the possible closing of the store.
"The store is always so unorganized and messy," Main said, "I'm not too surprised it's going downhill."