Competition Cheer Team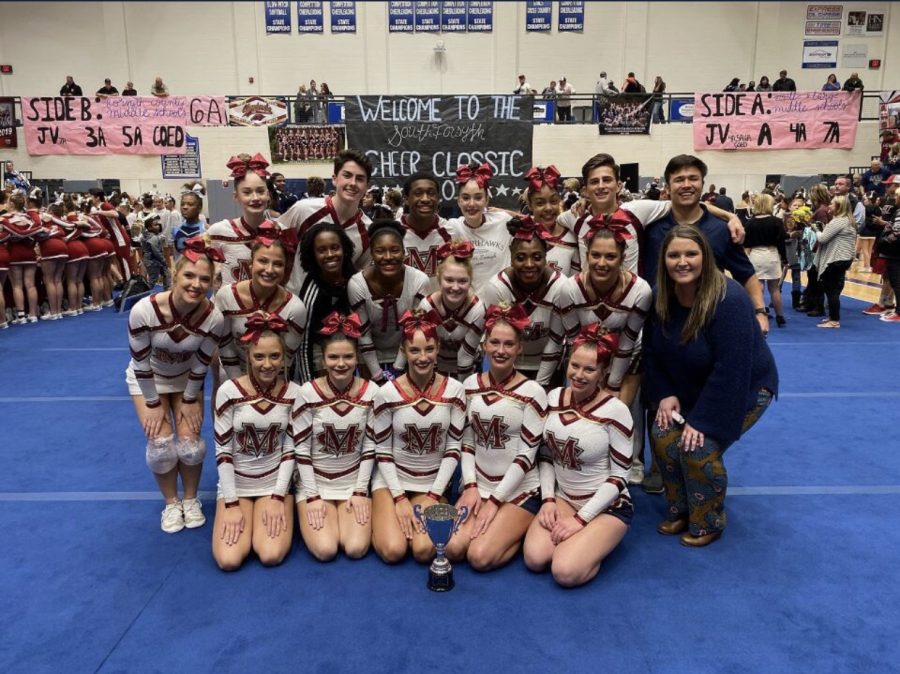 The Mill Creek High School Competition Cheer team has remained undefeated in their season until this past weekend, where they placed 2nd at Lanier High School, to North Gwinnett High School.
There has been a series of challenges throughout the season, with the main one being teammates getting injured and the team having to change their routine, sometimes just a day or two before a competition.
Kelly Leahy,11, said, "Practices are very difficult and stressful when someone gets injured, but we always work together to overcome the stress and perform to the best of our ability."
Kaylie Bitterman, 11, believes that the team got a wake up call when they lost the competition.
"It was a big reality check because we started slacking after winning all our previous competitions. However, it just motivates us to work even harder going into sectionals," Bitterman said.
The team has been preparing to go to Sectionals and State, which are the two biggest competitions for High School cheerleading.
Dj Hawthorne,11, said, "There's a lot of pressure because we won sectionals and state last year, but that makes us work even harder to get first."
The Cheerhawks will compete at sectionals at Peachtree Ridge Highschool on November 9.