Theater's One Act Heading to State
Going Down the Rabbit Hole of Emotions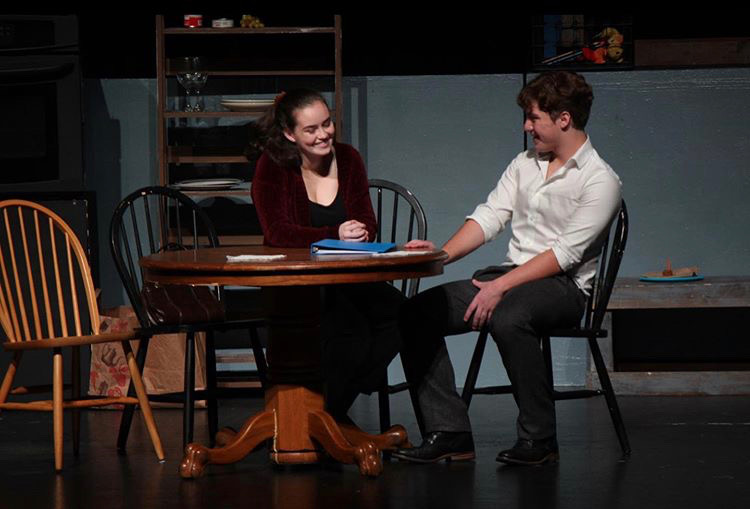 Over the weekend of October 26, the theatre department performed in and won the Regional One-Act Play competition with their performance of "Rabbit Hole" by David Lindsay-Abaire.
A one-act play is a play that has only one act, which makes it distinct from plays that occur over several acts. One-act plays may consist of one or more scenes.
There were many freshmen who worked behind the scenes on technical things such as lights, microphones, costumes, and props.
One crew member, Nathaniel Augustine, 9, said, "After winning, I felt exhilarated. I am so happy we won my freshman year, and I am stoked to be going to state. The long, tired nights were definitely worth it."
When asked about how she felt about winning regionals, stage manager, Kayla Hanken, 12, said, "I am proud of how far the show has grown. It's really exciting to be going to state for the second time, the first year being my freshman year."
The state competition will occur on November 9 at Buford High School, and the cast of "Rabbit Hole" will be having an encore performance on November 7 at 7 p.m.
The cast of "Rabbit Hole" is excited to advance to State.
"I can't wait to represent 6855 [Mill Creek's troupe number] along with everyone, and I can't wait to tell this beautiful story. Even if we don't win, we already won in my heart," Elaine Whitbeck, 12, said.