The Fellowship of Christian Athletes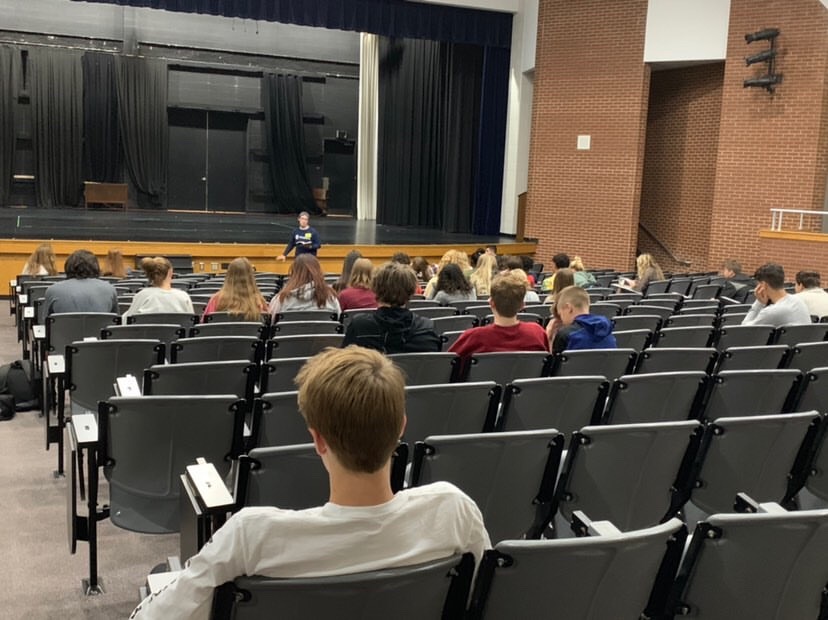 Students have been talking about The Fellowship of Christian Athletes (FCA) in the classrooms and hallways to encourage everybody to attend the weekly meetings.
The FCA is an organization of students and teachers who come together to listen and talk about different Christian messages from guest speakers. The club also has different activities and events such as tailgates at the football games.
Meetings are held almost every Friday morning in the theater at 6:45 a.m., and breakfast is usually provided.
This is Kylie Hildreth's, 10, second year in the club. She says that her favorite parts of FCA are the connections she has made and the sense of togetherness she has with the other members.
"[FCA] honestly makes you feel better; it makes you feel like you're not alone," Hildreth said. "You feel connected to the people in the room even though you don't know them."
To join the club, students are required to pay a flat fee to cover the FCA t-shirt and to help pay for the breakfasts that the leaders will bring throughout the year. The next meeting will be on October 18, and anybody can attend the meetings.
"You don't have to come every week; you come on your own time. You don't have to be an athlete. You don't have to be a Christian," Hildreth said. "You can just be going to hear the message [and] see what it's like."