Spotlight Megan Gable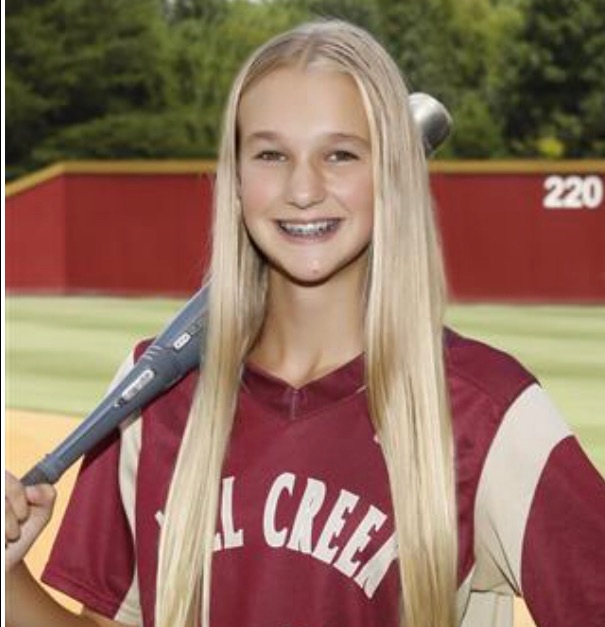 Megan Gable, 9, on the freshman softball team has some things to say on the new season and her experience so far.
"This season I look forward to playing with my friends, improving, and pitching," Gable said. "I am very happy that I made the freshman team because I am a starting player."
She mainly is the pitcher and is thrilled that she has this opportunity.
"I definitely want to continue playing here, and my dream college to play for is the University of Michigan," Gable said. She believes and hopes that all of these years of playing softball will pay off, and she will accomplish her dreams.
Gable believes that she has strong goals to achieve in her freshman year.
"I want to pitch a no-hitter this season," Gable said. "Our team goal is to, of course, win as many games as possible and to work hard."
All she is doing currently is playing softball, but she has other plans for the future, including cross country.
With about half of their regular season complete, Gable is excited to work hard and see how the rest of the season will go. Come see the Freshman Softball team play North Gwinnett on September 18, 4:00 p.m. at home.