Spotlight- Dallis Goodnight.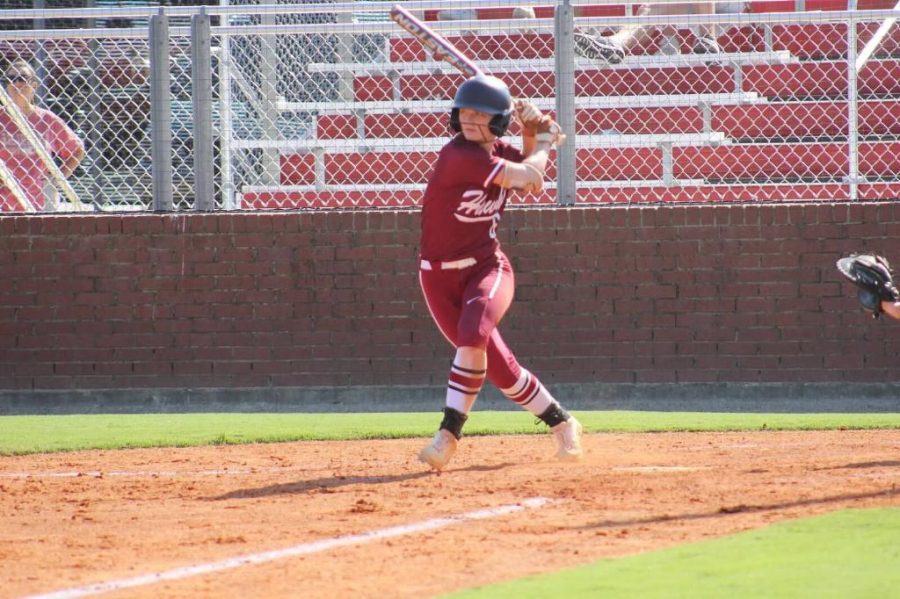 Dallis GoodnightJunior softball player Dallis Goodnight was recently recognized by the GDP (Gwinnett Daily Post) Super Six and played in last year's softball national championship in Irvine, California.
Goodnight has been playing softball since she was three years old on a co-ed tee ball team. Although she has been playing the game for a long time, she still recognizes that there are still difficulties she must overcome for the sake of her team.
Some cons, when it comes to playing the game, would be when I get frustrated about performing poorly and losing games. Goodnight said.
Many factors contributed to Goodnights ability to play in the national championship. The first being her love for softball and the second being her ability to work with others and play for the good of the team.
Softball has taught me so much over the years but selflessness has to be the most valuable one stated Goodnight.
The athletic abilities she possesses led to her not only being able to play in the championship, but it also allowed her to be recognized in the GDP Super Six as one of the top six athletes in Gwinnett for softball.
This was my first time being recognized in it, and it felt good to know all
my hard work was being recognized, Goodnight said.
As her high school career comes to a close, she is beginning to go on college visits to decide where she wants to play at the next level.
Im going to take visits this September until I decide where im going by the end of this year. Goodnight said.
( Image is Courtesy of the Goodnight Family)