Spotlight: Caleb Buckman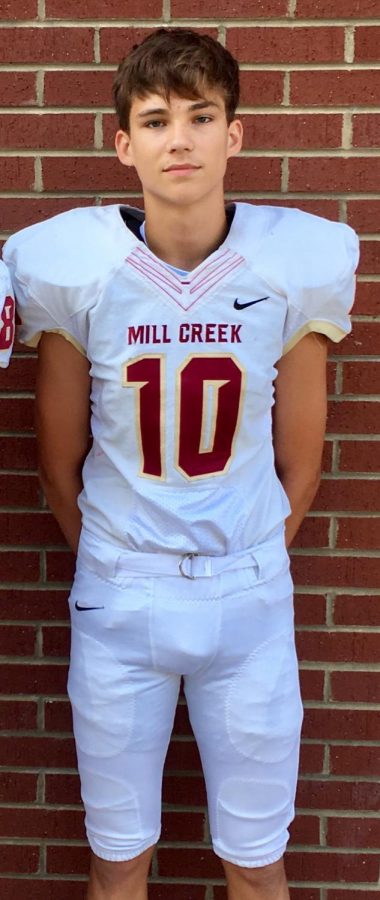 The class of 2023s arrival means the new ninth grade football team has arrived as well.
Caleb Buckman, 9, is a wide receiver for the freshman football team.
"Different coaches expect more out of you, but at the same time, you've taken all the principles that you took from your [recreational] league to freshman year," Buckman said. "The plays are very similar, and the routes that we run [are too], so that's pretty much been the same."
The football players usually have a favorite game of the season. Some famed Varsity games are the white-out, black-out, purple-out, the Homecoming game, the list goes on. Making it past the freshman and JV team to play these games is an accomplishment in itself.
Buckman said, "I do want to play at the Corky Kell. It just seems really cool to be on the Falcons football field and play there." Buckman plans to play football for the rest of his high school career.
Being a scholarly athlete is also a challenge many players face.
Buckman said, "After school, we usually go to the locker room and we just study there before football practice and then after football practice, I'll study and usually go to bed around seven."
The first freshman game of the season is on Thursday, September 5, and the kickoff will be at 6 p.m. at Lanier High School.