$25 Million Renovation Coming to Chateau Elan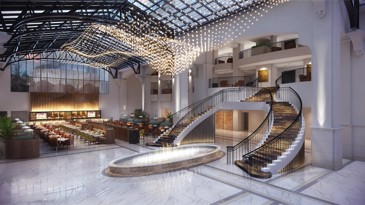 Chateau Elan will be undergoing a $25 million renovation. The renovation is expected to end sometime around November. News released, "Beckoning a new generation, the transformation will include a complete overhaul of 251 guest rooms and 24 suites, four new food and beverage outlets, the winery, as well as the resort lobby, with a facelift to the existing pool terrace and immersive spa." The renovation will also include: upgrading corridors to make a more sophisticated, clean-cut feel, a coffee and wine bar located in the lobby, and a complete makeover of Versailles, L'Auberge Lounge to Louis' House of Bourbon.
Ed Walls, the general manager of the Winery and Resort stated, "Embarking on a renovation of this magnitude for a resort destination with such a well-respected reputation requires a committed responsibility to honor the property's legacy, while still delivering upon the modernized expectation to mirror our ever-growing wine, epicurean and experiential programs."
Hang on for a minute...we're trying to find some more stories you might like.