Logic 'Confessions of a Dangerous Mind' Review
On March 19, Logic posted on his Twitter a new song, captioning it 'Wrote this one in blood'. While Logic has made hits before 1-800-273-8255, Keanu Reeves, and Everybody Dies, this recent upload seems to hit a different kind of audience mainly fans and or haters that push a certain type of artistic style upon musicians. The video posted shows Logic standing in a dark room of some sort while rapping about some of the problems he's faced while growing his career; as the music video progresses however, there's some kind of snow-like object falling from the sky and Logic profusely bleeding from a gash in his neck.
Even though the video is what draws people into the song, since it's different from normal music videos, the lyrics themselves demonstrate some of the struggles he and other artists faced while pursuing their career. Although Logic's dedicated to helping others, this track shifts the focus more upon his side of the story rather than a broad image. Mainly, the song talks about layers of his life that's been overshadowed by pleasing others around him.
The song to me spoke wonders, normally Logic has a tendency to move people while listening but this song is on another level.
Overall, I would definitely recommend listening to the song to the people who are willing to and people who like to have a new vibe added to their playlist.
Hang on for a minute...we're trying to find some more stories you might like.
About the Writer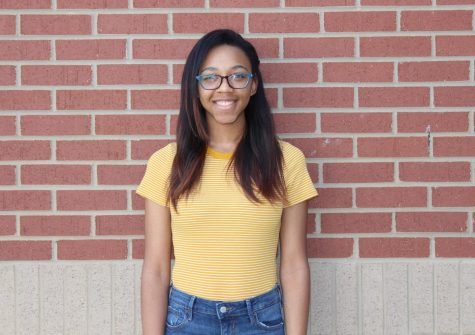 Kimani Jackson, Staff Writer
Hello, I'm Kimani Jackson, and I joined newspaper to be able to experience first hand as to what goes on behind the scenes in the press. I'm looking forward...