Mill Creek Game Day Cheer Squad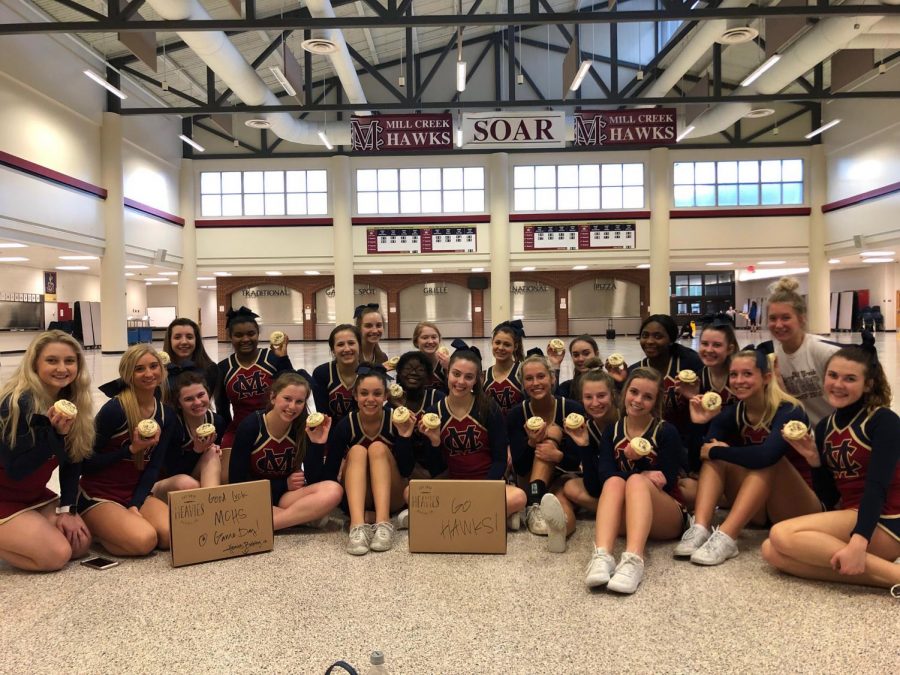 Game Day is a new cheer squad here at Mill Creek and it will be open to trying out for this upcoming season. Game Day is all about having the crowd yell with the team.
There are three sections that are performed and competed with. The sections are a fight song, band chant, and crowd leading. The cheerleaders are judged on the spirit that is showed in the performance, stunts, and motions, but most of all, all the bright, wonderful smiles that are presented.
Abbie Rindlisbacher(10) is on the team this year and will be trying out next year as well and she says, " The team is so fun to be on! All the girls are so welcoming and so sweet. We all work so great together and when something doesn't go the way as planned we try to figure something out that works better. The coaches are amazing and put all their time into the routines. They're the ones who made all of this possible."
The team even had their very first competition Feb.23 at Putnam County High School. They ended up placing in second. Cheerleaders can try out for the team, but they also have to be cheering spirit. Also, tumbling is not needed to try out.