Freshman Orientation Volunteers Needed
Currently, Mill Creek is accepting applications for students who are interested in volunteering for Freshman Orientation, which is on July 24, 2019.
One of the jobs that volunteers will have at Freshman Orientation is taking students around the school and showing them around.
Levi King, a junior here at Mill Creek, has volunteered for Freshman Orientation in the past.
"I was a guide for EPIC, and I got to take students in and out of [class]rooms," King said. "I also explained STEM aspects of EPIC as well as how all the classes tie together."
Students who are chosen as volunteers will be assigned to various roles closer to Freshman Orientation.
"There are several meetings in the morning near the end of the semester about who will be assigned [each] role and to give tasks to complete before the Orientation day arrives," Senior Diana Kim said.
In order to be a volunteer for Freshman Orientation, students must fill out an application, which is on the Mill Creek website. According to the Mill Creek website, students need to submit their applications by Feb. 14, and they can bring them to either Mrs. Corbin or Ms. Rapley.
King feels that helping the freshman is beneficial to the volunteers.
"I would recommend helping as it grows your communication skills as well as your leadership skills," King said. "Plus, you could very easily make new friends in the process."
Junior Lainey Lioi believes that it's important for students to be outgoing if they are selected as volunteers.
"[Make sure to] be outgoing and helpful to [the] upcoming freshmen," Lioi said. "They look up to you."
King also has advice for future volunteers.
"Show interest in what the rising freshmen are thinking, so you can connect to each of their needs or concerns as they go around the school. Also, offer them maps, and tell them how to get place to place, so they don't feel lost."
Hang on for a minute...we're trying to find some more stories you might like.
About the Writer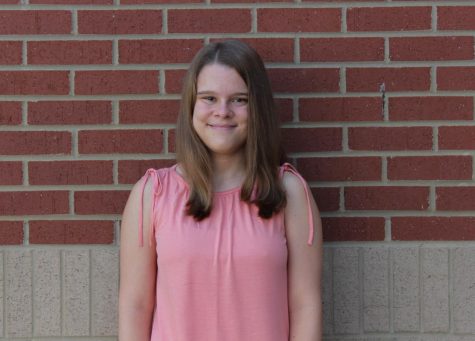 Isabelle Harrel, Staff Writer
My name is Isabelle Harrel, and this is my third year being a part of the journalism program. I joined the newspaper staff because I wanted to learn about...