Valentine's Day Recipes
For those who don't want anything fancy to eat for their Valentine's celebration this year, here are some recipes that require little effort and can be broken up into multiple tasks so you can cook with your date or friends if you like.
Potato Soup and Grilled Cheese
Soup Ingredients:
4 cans cream of potato soup, Campbell's recommended
4 cups whole milk
2 russet potatoes, chopped
2 cups shredded cheddar cheese
¾ green onion, chopped
1 lb cooked and chopped bacon, Hormel Maple Bacon recommended
Sour cream (optional)
Grilled Cheese Ingredients:
8 slices French, Italian, or sourdough bread
8-12 slices of provolone
1 pat of  butter
Things to add to your grilled cheese before cooking:
Ham
Bacon
Cooked mushrooms
Parmesan
Jalapenos
For the soup, boil in a large pot enough water and a pinch of salt to submerge the chopped potatoes until they are soft (about 30 min to an hour).
Drain out the water, leaving the potatoes inside, and add the milk and canned soup. Simmer and mix until smooth and heated through completely. Stir in the cheese and top each bowl
with bacon, green onion, and sour cream.
For the grilled cheeses, lightly butter one side of each slice of bread, then butter-side down into a non-stick skillet on medium heat. Top with 1-2 slices of cheese and the other side of the bread, butter-side up. Brown each side of the sandwich then serves with soup.
French Toast Ingredients:
8-12 thick slices French bread
4 eggs
1 tbsp cinnamon
1 tbsp sugar
1 tbsp vanilla
2 tsp nutmeg
1 pat of butter
In a bowl or Tupperware container, crack your eggs (careful to remove any shards from what's in the bowl), and add in the cinnamon, sugar, nutmeg, and vanilla. Stir vigorously with a fork, making sure the yolks are both broken and incorporated into the egg whites.
Lightly butter a non-stick pan and heat it to medium heat, dip the bread into the egg mixture, shaking off the heavier excess, and lightly sear the bread in the pan until golden, then flip to brown the other side.
Serve topped with powdered sugar, sliced strawberries, blueberries, bananas, whipped cream, raspberries, and/or syrup.
Street Taco Ingredients:
Chicken
8-12 Chicken Breasts (Perdue recommended)
2-3 Tbsp Olive Oil
1 Tbsp lime juice
1 Tbsp minced garlic
1 Tbsp seasoned salt
1 Tbsp Habanero lime seasoning
Pico de gallo Ingredients:
4 Roma tomatoes
3 sprigs cilantro
1 tsp lime juice
¼ white onion
1 small jalapeno (optional)
1 tsp olive oil
8-inch flour tortillas
For the pico de gallo, chop the tomatoes, cilantro, onion, and jalapeno, then mix in a small bowl with oil and lime juice.
To prepare the chicken, rinse the meat and place into a glass mixing bowl, adding in the oil, lime juice, garlic, salt, and habanero seasoning, then mix until the chicken is coated, and place into a non-stick pan heated to medium-high heat on your stove. Let the chicken cook until white in the middle (stick with a fork to check), and golden brown on the outside. Place on a cutting board and either shred with a fork, or chop finely with a knife, then transfer to a bowl or plate for serving
Warm the tortillas in a lightly buttered pan until hot and slightly golden, and allow your guests and/or date to fill them with the chicken and pico de gallo.
Some other topping and dip ideas include:
Avocado crema: Mix 1 medium avocado (chopped) with ¼ cup sour cream, ¼ cup snipped chives, 2 tbsp water, and 2 tbsp lime juice until smooth. Salt to taste. (What'4s Gaby Cooking?)
Chipotle Aioli:  Mix 1 cup mayonnaise, 2 tbsp chopped chives, 2 minced garlic cloves, 2 tsp fresh lime juice, and 1 tsp chipotle chile powder or hot sauce. Salt and pepper to taste. (Epicurious)
Hang on for a minute...we're trying to find some more stories you might like.
About the Writer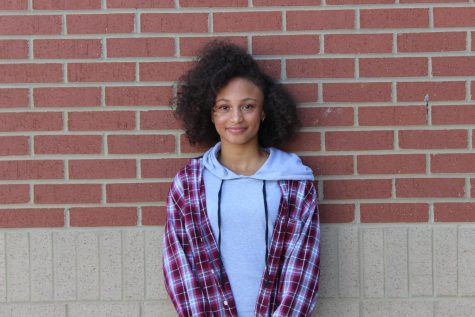 Sydney Harris, Staff Writer
Hi, I'm Sydney, and this is my first year writing for the Mill Creek newspaper. I love to read, write, draw, and cook. I hope that being part of the Mill...