Coach Shannon Jarvis Reflects on His 15 Years As Head Coach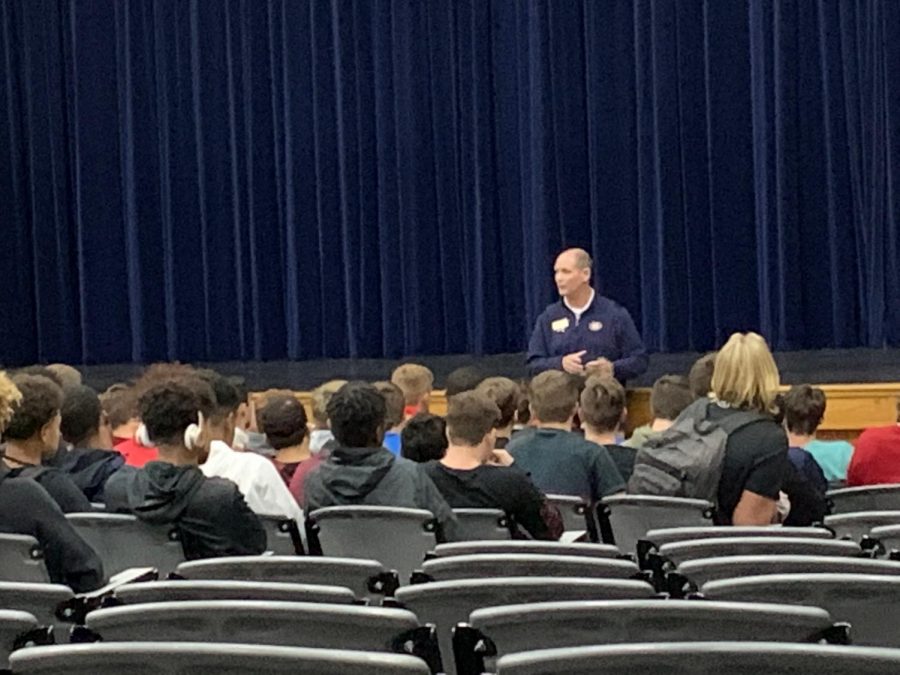 After establishing Mill Creek's Football Department and remaining head coach for the past 15 years, Coach Shannon Jarvis announced his resignation as head coach on Dec. 14, 2018.  It became public knowledge on Jan. 2, 2019, that Jarvis, following the retirement of current Athletic Director Gary Long, will fill Long's position and remain on staff at Mill Creek, where he will continue to be involved in both sports and education, which he describes as "I'm really living my dream."  
Ironically, as a child, Jarvis wasn't very interested in football.  In fact, he wanted to play professional baseball.
Jarvis says, "Going into 9th grade, my older brother convinced me to play football in high school.  Honestly, it was the camaraderie with my teammates, more so than the sport, that I was interested in initially.  By my junior and senior year, my team had experienced some success, and I just fell in love with the game nights of football.  I played college baseball, but that first fall, I missed it. And, I'm probably going to experience that next year. I know the first game that I miss will be the toughest because of the event of the football game."  
After all, the community feel around Markham Field on game nights was something Jarvis had to establish, along with the football program itself.  
He says, "For Mill Creek, you had no community to start with. It was just this really huge void, and we really worked to make this school the central part of the community.  Having that solid foundation in the booster club and in our community was something that we didn't have in the beginning, and that was probably the greatest challenge, was creating that.  And, there's no fast-forward button to create it, and you can't force it."
Jarvis began his Mill Creek coaching career in 2004, after working as an assistant coach at South Gwinnett for six years.  
Jarvis describes how he was hired as head coach by saying, "A group of us were at South Gwinnett, some of the coaches were at Brookwood, and some were at Parkview.  And, we were all close friends, we all were about the same age and we heard about this new school opening up. We looked at it as a great opportunity where we could go coach together, and we had a new staff where you could bring a lot of coaching.  By the grace of God, Dr. Markham was willing to get the coaches in place, who were all great teachers, and I think I just got to be the chosen one that got to be able to be the head coach to be a part of that group."
During his interview with Dr. Markham, Mill Creek's founding principal who retired in 2012, Jarvis says, "I talked as much about our staff as I did me, and that's the vision that I sold. Truthfully, I think it's been a cornerstone, and a true foundation of our school—the consistency of our coaches who are great teachers with our kids, both in the classroom and out on the field."
Jarvis says, of the original coaching staff, which included around 16 coaches, five of those coaches still remain at Mill Creek: Coach Doug Jones, Coach Greg Jarvis, Coach Josh Lovelady, Coach Jed Hodges, and Coach Mike Taube.  
At Mill Creek's 2018 football banquet, Coach Shannon Jarvis presented these coaches with footballs used in Mill Creek's 100th win, which he describes as "one of the highlights of my career."  He goes on to say, "They deserved that recognition more so than me."
However, the journey to get to the 100th win was filled with struggles more often than not.  Jarvis says, "Really since 2010, I think a lot of standards have been raised here since then."  He goes on to describe the play that he believes changed the momentum of Mill Creek football: "We had a play where Cody Rediger had about a 46-yard touchdown catch against Peachtree Ridge in 2010 to win the game.  From that, we took the momentum and made it to the state quarterfinals for the first time. That's a play that I think was very pivotal for catapulting our program to another level."
And, after Jarvis's 15 years of being head coach, he says he wouldn't change a thing.  Jarvis says, "Even the mistakes I've made, and there were plenty of mistakes, especially in the early years, even the mistakes are what you grow from.  And so, I wouldn't change a thing— even some of the tough losses and some of the poor decisions I've made. I look at some of the decisions with kids, how I've handled situations, especially early with kids.  When I was young, I wish I could've changed them. But, looking back, I've been so much better with kids now because of those experiences, so I wouldn't change a thing. My hope is to take the mistakes that I have, and continue to learn from them, and continue to be able to pause before I make a quick decision and use my experience to help me with kids."
About the Contributor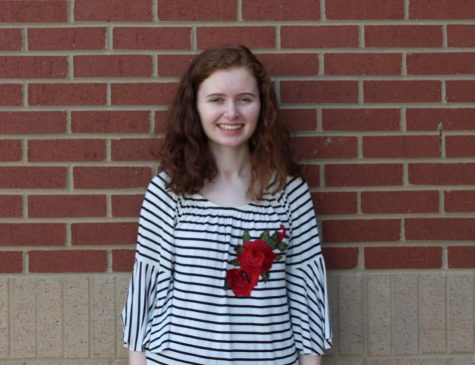 Faith Montgomery, Print Editor
This is my fourth year on "The Mill Creek Chronicle" staff, and I am grateful to be an editor.  I have always had a passion for writing, so this staff...