New Terminal at Delta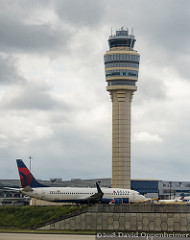 Delta has stated that Terminal F at downtown Atlanta's International Airport will now use facial recognition for passengers to go from "curb to gate" with easy access. Detroit's Airport will also be provided with this technology. The new biometric options will start being used Dec. 1 for all passengers flying to international destinations.
Gil West, Delta's COO stated, " We're removing the need for a customer checking a bag to present their passport up to four times per departure-which means we're giving customers the option of moving through the airport with one less thing to worry about, while empowering our employees with more time for meaningful interactions with customers." The new installment was tested and it showed that with this new technology, the boarding to international flights was faster.
Hang on for a minute...we're trying to find some more stories you might like.