Greg Cantrell is Principal for a Day
On Nov. 13, 2018, Greg Cantrell, a member of the Gwinnett Chambers of Commerce Committee, was given the role as principal of Mill Creek, replacing Principal Jason Lane for one day.
Originally a real estate broker, Cantrell signed up to fill Lane's shoes because he wanted to learn more about the community.
"The reason I [became principal for the day] is because I am a real estate broker," he said. "I help people buy and sell from residential to raw land to commercial. If people ask me about certain areas in the county, …if I'm able to come to the schools and learn what the schools are doing from the elementary to the middle to the high in the different clusters, then I can help people understand maybe there's a certain area they might want to be [in]."
Throughout the day, Cantrell traveled the school with Lane and visited various areas.
"We [visited] the Cluster Foundation Breakfast first then, we [went to] the EPIC classes, where they talked about doing science, math and language arts all at one time," Cantrell said."We saw some of the team teaching, which was really neat because you got to see two teachers working hand in hand, kind of like a tag team to teach the students."
Mill Creek was the third high school he visited, and this was his sixth time being principal for the day.
"At the end of the day, I will evaluate everything I did," Cantrell said. "There are some great things going on at Mill Creek, and that's what I will take away from today and share with people in the community."
About the Contributors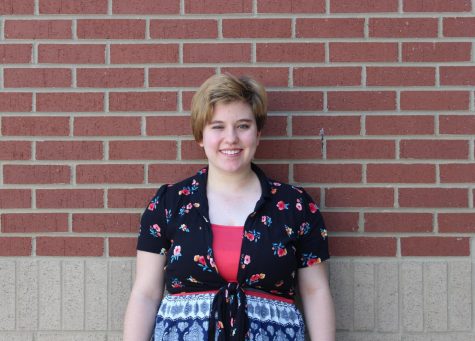 Reagan Rodriguez, Staff Writer
My name is Reagan Rodriguez, I'm 16 years old, and I am a staff writer for the Mill Creek Newspaper. I joined Newspaper because I really love to write,...