Mill Creek Softball Places 2nd in State Championship
On Saturday, Mill Creek's Softball team beat North Gwinnett 3-1 and Lassiter 3-0 in elimination games before losing to East Coweta 9-0 in the championship game at the South Commons Softball Complex.
Madison Dobbins ran in for a solo home run that gave Mill Creek the lead in the sixth inning for the Lassiter game.
Kelly Lynch was the pitcher for East Coweta and who retired all 15 batters that she had faced, and brought in two hits and two RBI's at the plate. Coach Paul Pierce stated, "Lynch was good. When we were able to stay off the riseball, she threw the dropball. She's a good player. But I'm so proud of our girls. We battled. We got in the loser's bracket, and you've got to just keep playing, keep playing, keep playing. We just ran out of gas."
Dallas Goodnight helped put in work to support the three runs they scored against North Gwinnett, and eventually went in for two more with single against Lassiter, with the addition of their pitchers Sara Shaw and Taylor Murdock.
The team encouraged each other throughout the game. Murdock added, " I think we really cheered each other on a lot and even if we weren't getting a chance to play we still knew the others would do good. We also worked really hard on keeping the bond between all of us really strong."
Emily Ammons (12) said that competing in the tournament as a whole was very special for her. She stated, " Honestly, the best thing for me was the experience. Getting to room with my friends and have team meals everyday; knowing that this tournament was the last time I would have with this team really made me appreciate spending time with them."
Hang on for a minute...we're trying to find some more stories you might like.
About the Writers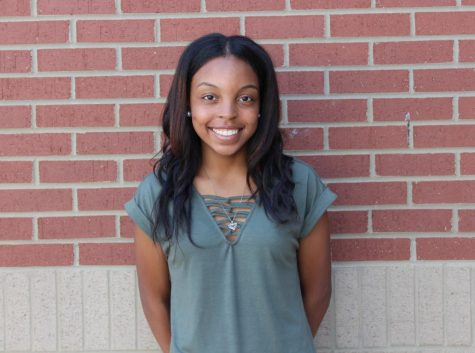 Catelin Lee-Parker, Staff Writer
Hey, my name is Catelin and I joined newspaper staff to explore my passion for writing. I have loved to write stories ever since I started to read. I also...