Gwinnett County Changes Calendar
The release of the 2018-2019 calendar for Gwinnett county came with new changes. The district has added a five day Fall Break in October.
Students have a five-day weekend in early October next year with a fall break starting Thursday, Oct. 4. Students will return to school on Tuesday, Oct. 9. Teachers will have a professional development day on Monday, Oct. 8.
The new calendars have similar features, including holidays at Labor Day in September and MLK Day in January, the fall break in October, a week-long break at Thanksgiving, up to two weeks for students at winter break, spring break, and two dates in the spring scheduled as inclement weather make-up days. If the weather days are not needed, they will be student/staff holidays.
The district also has a student and staff holiday scheduled for Tuesday, Nov. 6, on Election Day. Many schools are used as polling places and experience high traffic during presidential election years, so calendars are adjusted to be closed on "even" years. Georgians will select a new governor in 2018.
These changes also coincide with the rise of a vote to prevent public Georgia schools from beginning the year before Labor Day.
Even though state lawmakers are considering moving the start of the school year to after Labor Day, not all school officials are in agreement. Gwinnett County Public Schools, wants the decsision to be left up to each indivudual school system.
"We believe local school districts and their communities should have the opportunity to determine their school calendar. In Gwinnett, our calendar balances the preferences of stakeholders with what is best instructionally for students," said Gwinnett schools spokeswoman Sloan Roach.
With nearly 185,000 students estimated to attend Gwinnett schools each year, many factors are weighed when setting the calendar.
"Our focus is on making the most of the 180 days we have with students. It is important to remember that if the start date changes it will impact other dates within the calendar including breaks and when the school year ends," said Roach. "In Gwinnett, our calendar is set for the 2019-2020 school year and is similar to the current year's calendar."
The advisory council is set to meet with state law makers in December.
About the Contributor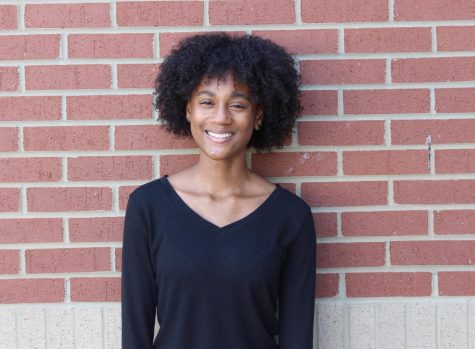 Madison Jackson, Staff Writer
My name is Madison Jackson. I love to people watch, read, and write poetry. One day I hope that my passion for analyzing people helps me be a better journalist...