West Nile Virus Found in Gwinnett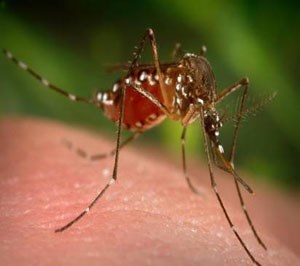 The Gwinnett County Health Department is looking into a reported case of West Nile Virus.
The West Nile Virus is transmitted by mosquitos, and people can start experiencing symptoms anywhere between two to 15 days after they are bitten.
Most people will not deal with any symptoms, but the elderly, people with weak immune systems and people with medical conditions are more likely to develop symptoms.
Some of the symptoms that people with the West Nile Virus can have include headaches, fever, muscle and joint pain, and a rash.
According to officials, using insect repellent containing DEET, wearing loose-fitting clothes that cover the arms and legs, limiting time outdoors and using screens on doors and windows are effective ways to prevent mosquito bites (fox5atlanta.com).
The West Nile Virus can only be spread through mosquito bites, and it is not contagious.