Album Review : Sweetener by Ariana Grande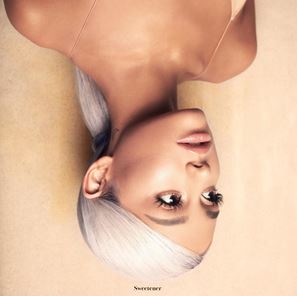 In the last decade, Ariana Grande has solidified her image as a rising pop star with her first 3 albums and the numerous hits that accompanied them.
Armed with producers and songwriters by the likes of Pharell Williams and Max Martin, Arianas' 4th album "Sweetener" showcases her ability to tie hip-hop, pop, and EDM together with her airy vocals and heavy harmonies.
The majority of the 15 tracks on "Sweetener", including the singles "No Tears left to Cry" and "God is a Woman", are decidedly not in fashion with current pop tracks/sounds.
With artists such as Post Malone, Drake, and Cardi B pushing to dominate every space of R&B, pop, and rap, Grande has seemingly ditched any attempt to push a specific genre forward. Instead she retreats to a sound reminiscent of the 2000s era of Pharell Williams' production reign.
Sweetener reflects the trend-less pop arena and it's use of negative space throughout. Different from her other albums which had powerful pop singles, gems such as "breathin", "borderline", and "R.E.M." show the progression and mellowing of Grande's discography.
This album not only serves as a milestone in Ariana's musical realm but also symbolizes a shift in her personal life following the Manchester terrorist attack.
The song, "get well soon" conveys how she struggled with anxiety after the  attack at her concert and even includes 40 seconds of silence as a tribute to Manchester victims. In an interview with Beats 1, Ariana explains,"People don't pay enough mind to it [anxiety] because we have things to do….It's why I felt like it was important to give people a hug, musically."
Sweetener feels most personal in its evocation of new love — a vibe cultivated  by Grande's public engagement to comedian and Saturday Night Live star Pete Davidson (whose name adorns the title of the album's brief, billowy  track).
The track-list reflects a devotional take to herself and others. There's also smaller details reflecting the simplicity of starting anew and exploring human connections.
Sweetener as a whole, is a fascinating and complex pop album that adds new creative notations to Grande's already estimable repertoire.
About the Contributor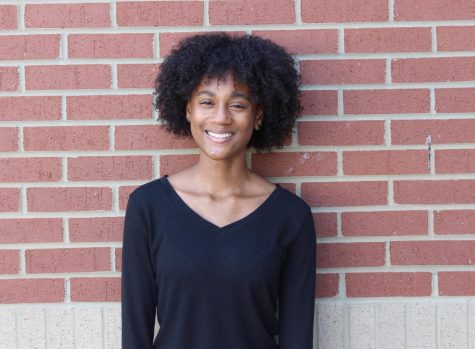 Madison Jackson, Staff Writer
My name is Madison Jackson. I love to people watch, read, and write poetry. One day I hope that my passion for analyzing people helps me be a better journalist...