Dacula Family Misplaced by Lightning Fire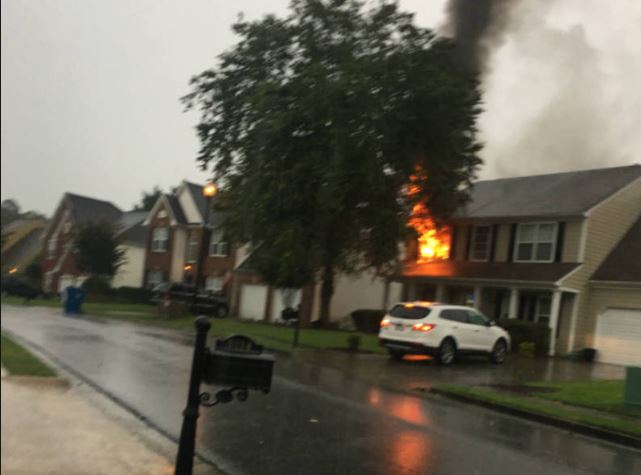 Lightning from overnight storms on Friday caused a house fire in Dacula and an apartment in Buford, according to the Gwinnett Fire Department. No injuries were reported in either fire(s).
A mother and her three children, living at the 3300 block of Ridgemill Circle, reported hearing a loud boom which was followed by the house shaking. The woman was on the the phone with her husband and went upstairs to discover smoke filling the second story of her home.
All members of the family escaped unharmed and sought refuge at a neighbors house as the firefighters worked to put out the flames.
Firefighters quickly deployed fire attack hose lines and worked to bring the fire under control. The fire burned a hole in the roof over a bedroom and caused considerable damage. According to the Gwinnett Fire Department reports, the lightning may have hit the side of the home and traveled in through a utility line.
Firefighters had to pull parts of the sheetrock material inside the affected walls to check for damage and to make sure the fire was completely out.
The occupants were displaced from the damaged unit, but declined Red Cross assistance.
But these fires was just two of several incidents Gwinnett firefighters responded to during the storm, officials said.
The department also reported numerous wires down, trees in the road and a tree on a building.
About the Contributor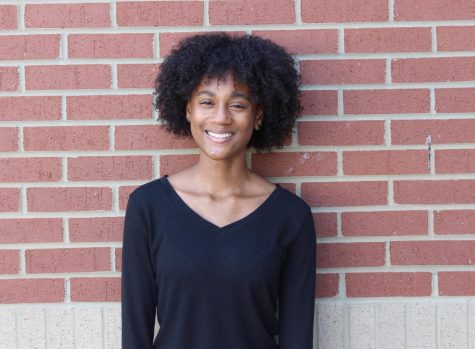 Madison Jackson, Staff Writer
My name is Madison Jackson. I love to people watch, read, and write poetry. One day I hope that my passion for analyzing people helps me be a better journalist...