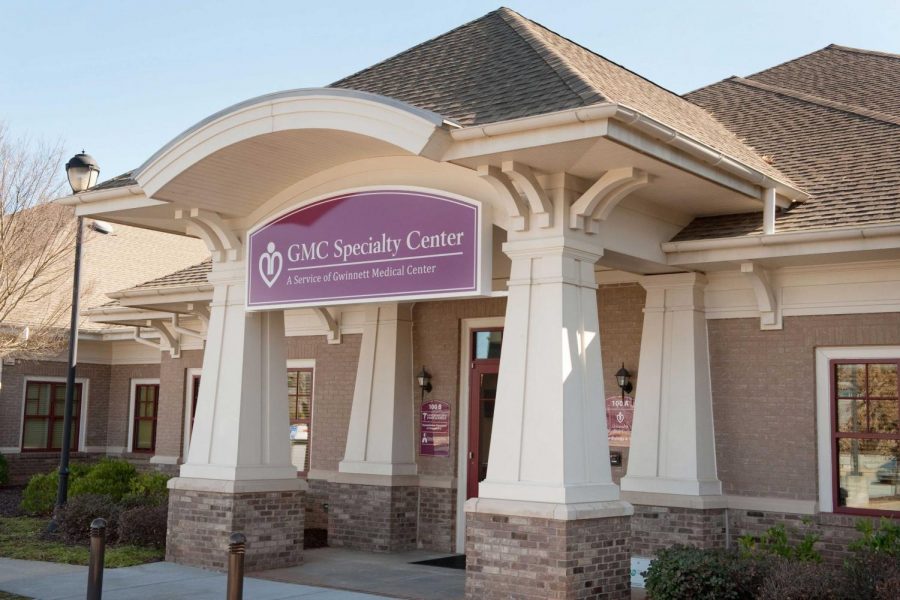 https://www.gwinnettmedicalcenter.org/facilities/gmc-health-park-hamilton-mill/specialty-center-hamilton-mill
On March 16, Gwinnett Medical Center held a tour of its newest cancer facility, located in the hospital's Health Park in Dacula. The facility is expected to open next week and will begin accepting patients once it opens.
They already have cancer centers in Lawrenceville, Snellville, and Duluth, and the Hamilton Mill practice increases the number of facilities up to four and helps accommodate the growing hospital staff.
"We are a nationally recognized cancer care center, but we also offer treatment for patients who have anything from anemia (to) low blood platelets to immunodeficiencies,"  Dr. Debra Miller said. The on-site lab is also important for the doctors and nurses at the facility, who have to monitor cancer patients' blood cell counts closely.
GMC also specializes in phlebotomy, the process of drawing and analyzing blood work. The Gwinnett Medical center, specifically the one in Dacula, has machines that will process the patient's blood. A majority of the blood work is done in their personal lab. This makes it convenient for patients as they don't have to travel to another lab and the wait time is diminished greatly.